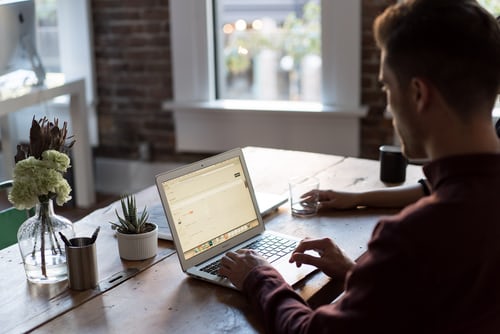 Most of us dream of leaving our tired 9 to 5 jobs, taking ownership over our careers, and starting our own gigs. Up until now, small home-based businesses have proved to be a perfect launching point for this small suburban dream. But, it doesn't take too much time before we realize that the world around us is changing and slow and steady no longer wins the race.
In such a climate, businesses, even the smallest ones, need to grow or they are destined to perish. Let us then take a look at a couple of proven methods that will help them along the way.
Focus on one thing and nail it down
When they are growing their small businesses, too many owners make the mistake of trying to do too many things too quickly. Ultimately, most of them overstretch the resources, crash, and burn. What you should do instead is focus on one product or one service you are really good at, and push it to the limit. Once you have this part of the market cornered, the opportunities for branching out will be plentiful. In this case, though, you will have good financial backing and an established customer base behind you.
Offer complementary products and services
When you finally decide the time is right to offer something new to the customers, do your best to expand your portfolio with complementary products and services. For instance, if you own a moving truck, immediately leaping to bigger trucks and heavier items may not be the most prudent step to take. Instead, try offering services like packaging, moving in and out, and similar. Also, you can buy another vehicle to move more objects in fewer runs. All these things are easily sold together and make a killer bundle.
Use the latest-gen tech
Being small doesn't have to mean being antiquated. On the contrary, you need to use every asset you can to stay ahead of the competition. Start by getting yourself high-quality fiber internet and leave the annoying broadband problems forever behind you. You will be able to achieve a far higher level of productivity and won't experience any delays during the interaction with the clients. Also, this kind of infrastructure is necessary for using Cloud services, management software, and all other tools that simply help companies run faster and more efficiently.
Increase sales to the existing customers
Growing a business doesn't necessarily imply luring in new customers. As a matter of fact, as much as 65% of a company's revenue comes from existing customers and repeated purchases. The profitability of new prospects rarely rises above 20%. With all these things in mind, your task will be to find a way to make these repeated purchases happen. The assets you can use for this purpose are discounts, calls to action, referral programs, various forms of gamification, and other popular upsell methods.
Streamline your marketing messages
If you feel your marketing efforts are not producing the desired results, they are either too convoluted or shooting off the mark. In either of the cases, though, your marketing campaign will use some fine-tuning. Do short research and try to reach a better understanding of what kind of people make your ideal customer. Then, find the simplest way to explain how your products/services solve their problems. These tangible, real-life benefits should be the focus of your marketing messages.
Join forces with another business
This doesn't have to be a full-scale merger, although if all the pieces fit together this option shouldn't be out of the question. We are talking more about the ways of finding reliable partners that are compatible with your business goals. If the companies and services of two different businesses have crossover potential, two companies can engage in joint marketing actions, offer discounts for using the partner's services, share various business assets, etc. Waging war is far easier when you have an ally.
We hope these few suggestions gave you some general idea about the methods you can use to bring your small home-based business from local anonymity to true business stardom. Being complacent with small is no longer viable. The other companies with greater ambitions will simply run over you. You need to show them you know how to bulk up and fight back. Well, here's how to start.