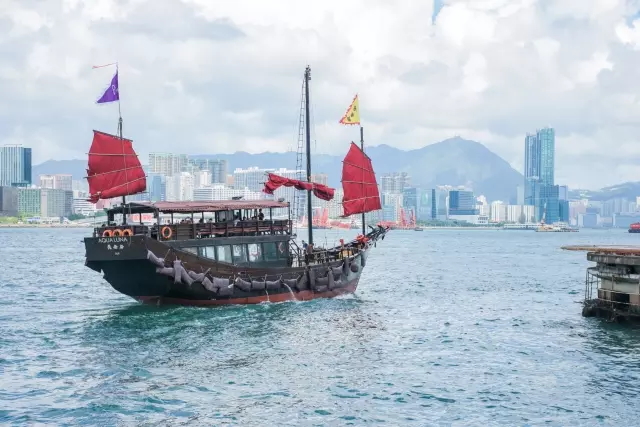 Hong Kong is a known business hub, offering investors diverse opportunities to grow their businesses. For most investors, the goal is identifying a jurisdiction with a straightforward tax regime, world-class infrastructure, and supportive administration, and Hong Kong fits that bill.
You will also notice Hong Kong's impressive response to COVID-19 pandemic. Its efforts have managed to slow down COVID-19 infections, helping to keep the jurisdiction safe for business. Globally, the pandemic's infections have increased rapidly from March 2020, hitting over 12 million and deaths reaching 500,000 by early July 2020.
As an Australian entrepreneur, To take advantage of this high-potential jurisdiction, you need to make the first move, which is registering a company in Hong Kong. In this post, we take a closer look at how to incorporate a company in Hong Kong.

Methods of Starting a Business in Hong Kong from Australia
It is important to appreciate that there are three main methods of registering a company in Hong Kong, but it is using an agency that is simpler, faster, and most convenient.
When people are in a hurry to have their companies up and running, perhaps because of deals that came through too fast, the first idea that runs through the mind might be buying a shelf company. A shelf company is a firm that was already registered, but it is not in use. While it might sound easy and fast, you should not go this route because it is likely to end-up into a stalemate. Often, the process gets stuck when trying to open bank accounts, meaning that you are likely to get stuck with a non-functional company.
Register a company on your own
Using this method implies that you prepare all the required documents, including the articles of association and memorandum of understanding. The main challenge with this process is that you need to travel from Australia to Hong Kong, perhaps several times, to file the papers, provide confirmations, and take the documents to the registry. Furthermore, you might need to run adverts in search of a company secretary, and walk through downtown Hong Kong searching for an office. Is this too much? Well, many people also find it too much, and that is why you should go for the next method, using an agency.
Register a company in Hong Kong using an agency
This method involves contracting an agencies, which are legal entities allowed to help people register companies in Hong Kong. Agencies come with unique benefits, including the following:
They help you prepare most of the documents professionally.

The agency makes the process of registering a company cheap.

You do not have to travel to Hong Kong to register your company.

The agency can act as your address and company secretary in Hong Kong.

A good agency will hold your hand in the early period of company establishment.

How to Register a Company Using an Agency as an Australian entrepreneur
To incorporate your company using an agency is pretty straightforward. Here is the procedure.
Step one: Select a good company registration agency. This should be a firm that has been in the industry for some time and demonstrated its ability and skills to assist people to register their enterprises.

Step two: Enter into an agreement with the agency. At this point, you need to define the terms and conditions, including what is required from the firm. For example, you might want the agency to help you only register a company in Hong Kong or register the business and also act as the company address.

Step three: Send the agency the documents it needs. These are details such as the information about the shareholders and directors, including their passports, and proof of location.

Step Four: The agency prepares other documents, such as articles of association and memorandum of understanding. Furthermore, it carries the name search, and ensures all the documents are okay before submitting them to the registry.

Step Five: The agency gets your certificate of incorporation and mails it to you. This means that your company is ready to start. If you selected the agency to act as your company secretary, it would also help you to register the business with the Inland Revenue Department (IRD).
When you decide to register a company in Hong Kong, the best route is working with an agency. An agency can help you to complete the process professionally and faster. More importantly, the agency makes the process cheap, and you can register the company without having to fly to Hong Kong.