Written by

Katherine Guzman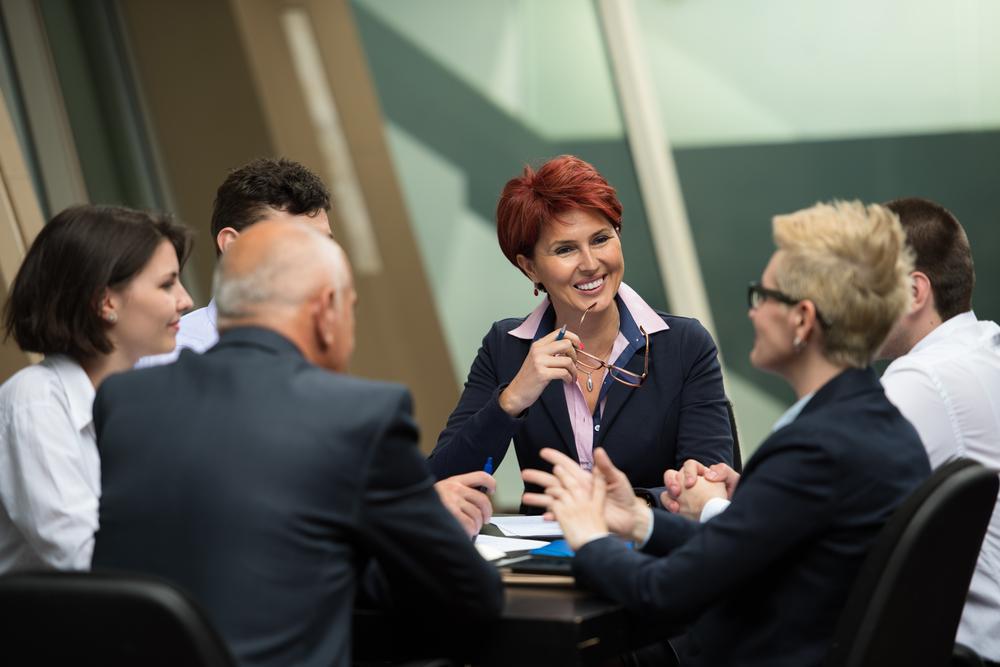 The first-hand contributors to a particular project play an integral role in its successful completion. Identifying the most well-equipped and relevant team members for your project can have a great amount of positive influence.
It is the people involved and their work ethic that transforms into the face of the company. For all factors ranging from lead generation, sales, marketing, partnerships, etc. – the team members are the driving force that is capable of capturing success.
The true catch occurs in pinpointing the best team members. One has to strategically analyze their skillset, scope of contributions, industry knowledge, and work experience, before getting them on-board.


What To Consider When Choosing Team Members?
There are never-ending factors that you can consider when choosing team members. If you are looking for an absolute factor, then there is none. You can use the following as a checklist to measure a candidate's eligibility to join your team:


1. Proactivity levels
Your employees need to be able to make wise decisions and act on their own. They need to follow-up and get things moving rather than asking for advice and guidance most of the time.
An employee who cannot manage multiple tasks and come to conclusions without support is one that will slow down your progress. If you want the best results, you need proactive personalities in your team. Be aware though, that managing proactive people can be challenging.


2. Good organizational skills
It is impossible to get work done effectively and efficiently without organized team members. They must be aware of the resources at hand that can be used to achieve a goal quicker. In fact, team members must be aware of where they lie in their project pipeline, what has been completed, and what is the plan of action for the upcoming tasks.
You can't have somebody on your team who works in a haywire and unorganized manner. This negative effect will land up spreading within your organization. Request members to perform a Police Check NSW to protect you and your team.


3. Build transparency and understand their response
Be crystal clear with respect to the member's duties and responsibilities. You want to make sure that the prospective candidate has a sure-shot idea as to what his/her role will be. Once your message is clearly indicated, you can study the team member's responses to the details you have shared.
This is your best bet at figuring out any conflict of interest between the parties involved. Remember, there is nothing better than starting off on the right foot and being on the same page. Growth, goal completion, and team development – all will face a significant spike.


4. Skills over certifications
Just because a candidate holds a master's degree does not indicate he/she is better than the bachelor's degree holder. The downsides of judging your team members by their certifications will be evident when you notice their certifications are not in accordance with their skills.
Always prioritize a team member's skill set over everything else. Irrespective of the certification, if the demonstrated skill set is in sync with your requirements then the candidate automatically must stand a better chance of being part of your team.


5. Communication skills
Team members who possess the ability to execute spot-on communication can save your company thousands of dollars and plenty of time. Make sure they are good listeners, efficient speakers, and clearly understand the message.
They should be available whenever you need them and each moment spent with them must be a mutually beneficial one.


Implementing The Steps To Team Development
Gathering and creating the perfect team is one part of the bigger picture. Up next you need to work towards team development. All members need to be in sync with the goals and strategy, both short-term and long-term. Even the tools and resources that are most helpful must be shared for collective team development.
The following steps can be implemented for developing your team into a unified entity:


Step 1: Training needs and training methods
You need to identify what activities within your organization do your team members need training for. Once you do, you need to study how well are they executing the training received. Based on their performance you can decide if you need alternative or additional training methods.
You can also set up a training model that allows team members to choose how they want to be trained. They can opt for courses, mentorship, or skill-wise training programs. Another option is to coach them yourself.


Step 2: Team building activities
There's no better way to develop a strong bond amongst your team other than team building activities. They are entertaining and at the same time help each member identify the other's upsides and downsides.
For example – You have a 24 person team and want to carry out a couple of team building activities. Use a team generator to assign teams of 8 members a specific activity. Conduct 3 activities multiple times and analyze the results. You would generate valuable data regarding your team members and they would all too get a chance to understand and communicate with each other.


Step 3: Manage as per skill set and delegate work
By now you would be aware of each member's skills and downsides. This is when you start chunking them in teams as per their strengths and weaknesses. As long as you formulate teams with a strategy in mind, you would have greater clarity as to what work must be delegated. Above all, the art of delegation can be a stepping stone for building trust between you and your team members.
Also, leverage the power of your HR department for retaining and adding new members to your team. As the employer, you would have knowledge regarding what aspect of your organization needs the greatest functionality and support. Use this knowledge to upgrade your team's skillset or to make new recruits who can offer more.
The more time you spend with your team, the easier it gets to work with them. You never know how accepting their views and opinions can prove to have a positive impact on your business plan as a whole.