Written by

Tess Sanders Lazarus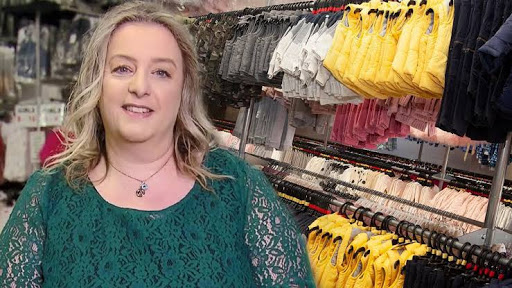 Angela Skrinos, is one of the country's most powerful fashion icons and she is determined to save Australia's crumbling retail sector – and has launched a national campaign called #SaveOurRetail to encourage all Aussies to help her.
"I am fed up turning on the news and seeing yet another Aussie retailer bite the dust," Angela said today.
"It's depressing and it's got to stop.   People don't realise but the retail sector is the second largest industry in our country.  It employs over a million people.   It provides jobs, contributes to the community and supports our economy – but it is on its knees!
"While some retailers haven't shifted with the times, the biggest issue is that Aussies are buying their stuff from overseas sellers online and from international brands that ship all their profits back to other countries.   We don't get any benefit from them what so ever   People are trying to save a few dollars and in the process our entire economy is falling over.
"We can save our retail sector and we can create jobs and a future for our kids – we just need to buy local and buy Australian.
"If we all work together and make a small change, as a nation we can make a big difference.   We can save our retail sector."
The #SaveOurRetail campaign is already generating support among Angela's huge social media base.   Between both her businesses she has a following of over 300,000 people on Facebook.
"We need people to act now and there are simple things that they can do to save our retail sector and some of them don't even involve spending money," Angela added.
1.      Support your local shops
Get up out of your chairs and get into your local retailers.   Talk to the owners and staff and let them know you appreciate them
2.      Spend money at Australian businesses
Find out which businesses are Australian and support them by buying from them
3.      Look for Australian products
Look at labels and try to purchase products which are made in Australia using Australian ingredients
4.      Stop buying online from overseas sellers
For the sake of a few dollars, stop buying from overseas sellers.   They don't pay tax here, they don't employ Australians and their businesses do not contribute to our economy
5.      Like and share Australian business social media pages
Take the time to view, like and share posts from Australian businesses.  This doesn't require money and will help the businesses to reach more potential customers
6.      Give Aussie businesses great reviews
Everyone has time to give someone a bad review but seldom makes time to give a business a good review.  Reviews are really helpful for businesses and encourage others to buy from them.  Take the time to give an Aussie business a good review if you've had a good experience
Angela's tips are easy to follow and can be implemented by everyone. 
"We can't afford to sit around and do nothing.   The retail sector is far too important to our country.  We need everyone to act now.  Whether you spend $10 a week or $100 a week, please spend that money at your local retailer or online with an Australian retailer," Angela said.
"Things are dire and we need to act as a whole nation.   The economy isn't causing the retail sector crisis, we as consumers are – and we need to urgently change our behaviour and put our country first to save our retail sector."
Angela is also reaching out to retailers to share her 30 plus years of retail experience with them.  In addition to her campaign to encourage Australians to support retail, Angela is also offering to help retailers by providing advice and undertaking retailer information events. 
"Some retailers just don't know how to cope.  They are working so hard to survive, they need motivation and guidance on what they could be doing to turn things around and grow sales.   Times are tough, we all need to help each other get through this difficult time."
Angela Skrinos is the Managing Director of Candy Stripes Australia, Raglan Fashion Warehouse Sales and Melbourne Secret Sales.    Angela was also named the AusMumpreneur 2019 Fashion Business Winner.
www.melbournesecretsales.com.au