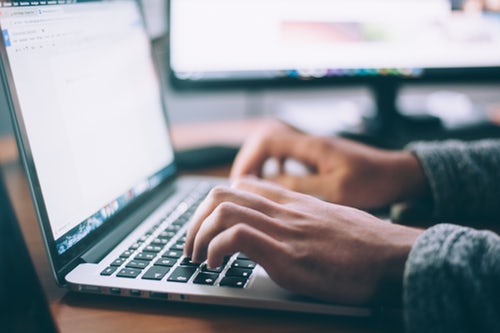 According to studies, about 33 percent of consumers prefer buying from brands that care about their impact on the environment. This is good news for anyone running an eco-friendly business. It's all about connecting with those consumers and developing lasting relationships with them. In case you're wondering what's the best way to do it, the answer is green marketing. So, if you want to get closer to your customers and help save the planet along the way, here are the top five green marketing ideas to consider.

Get your visuals right
If your product or service has a green offering or you take part in eco-friendly practices, you need consumers to be aware of it. Instead of relying on them to read the "About Us" page on your website, you should look for ways to make it obvious that your organization cares about the planet. The easiest way to do this is to use visuals such as your logo or insignia. These things are everywhere from your website to business cards, making them the perfect instrument for sending your message. Eco-friendly businesses usually try to incorporate green into their logo and insignia design as it stands nature.

Print on recycled paper
While going paperless sounds amazing to every eco-friendly business owner, it's impossible to completely eliminate the use of paper in your company. However, that doesn't mean you can't control what kind of paper you and your team members use. For starters, you can buy recycled paper for your office and try to avoid using paper in the first place whenever possible. When it comes to marketing, it's a good idea to look for printing vendors who can print your brochures and business cards on recycled paper. This paper usually costs just as much as regular paper, but it makes a huge difference to the planet.

Be online
Let's face it, being online has become a must when talking about business promotion. Marketing on the web is not only extremely effective but it's also very eco-friendly. Instead of printing flyers and other promotional material, you can use them in digital form. Consumers are actually more likely to engage in your content if they find it themselves. It's all about creating quality and nice-looking content. Luckily, you can get away with it even if you don't know much about graphic design as there are experts you can work with. For example, Infostarters provide infographics that might be exactly what your eco-friendly business needs.

Promote local vendors
Working with local vendors is a great way to minimize the effect your company has on the planet. Instead of just buying from them, why not also include this into your marketing efforts? That way, consumers will get a chance to learn that you support the local economy and you'll be encouraging other businesses to do the same. Plus, people will notice that you're trying to minimize gas consumption and carbon emissions, which is always a huge bonus. Depending on what industry you're in, you can also think about buying from local farmers and promoting the "Buy Fresh, Buy Local" program. To make a greater contribution to your community, use eco friendly cleaning products.


Make donations
There's hardly a better way to help the environment than to donate money to charity and eco-friendly organizations. Consumers don't just want to hear about your business being environmentally friendly, they want to see it in action. Donations are something you can write about on your website or post about on social media. That way, everyone will get a chance to see that you really care about the environment. You'd spend money on marketing material anyway and this way you help others while getting the same results. You might even encourage customers to do the same, which can have a significant effect on the planet.


These five ideas are small steps that your eco-friendly small business can take to reduce its carbon footprint. People always look for companies that care about the environment, meaning that you don't have to worry about people learning about the difference your company makes. Keep an eye for new ways for your business to reduce its effect on the planet and there's no doubt more customers will start showing up.