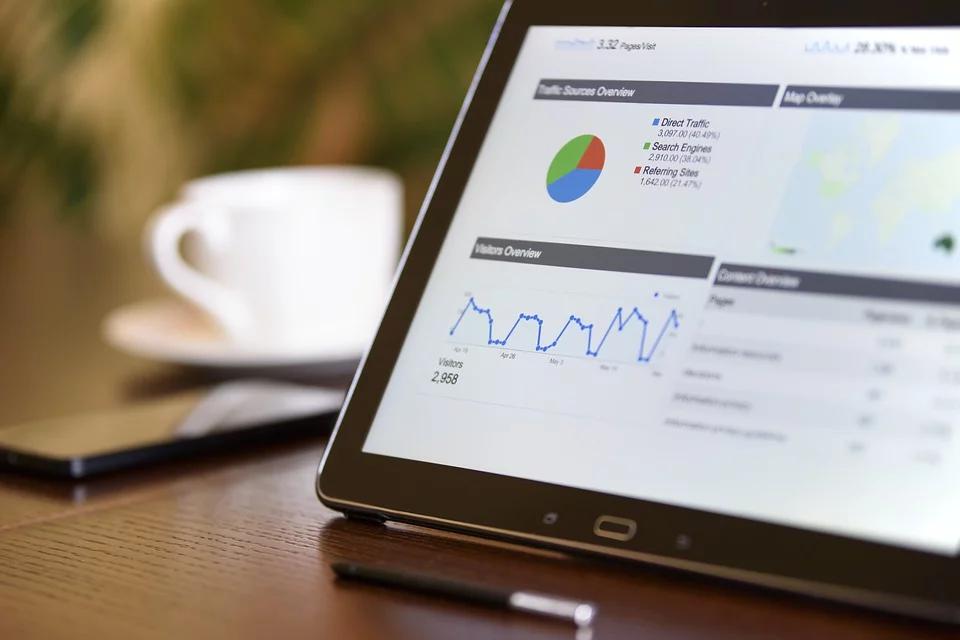 To date, many enterprises in the country have already been able to appreciate the advantages of Internet site promotion. First of all, this is possible due to the relative cheapness of such promotion, compared to teaser or contextual advertising, as well as promotion on Facebook, Instagram, and using price aggregators. Also, the results of SEO promotion will lead to a certain flow of visitors to the page even after some time, and methods such as contextual advertising will cease to effect immediately after shutting down. Brisbane SEO company offers you to consider the details of what an SEO is, and what else you need to know about this before contacting professionals from the agency.


What you need to know about SEO promotion
SEO is a set of activities that are carried out on sites (we are talking about technical procedures, adjusting site content and layout) and outside it (this is working with external links, creating guest-generated content) so that it meets the requirements of search engines.
Google is considered the most popular search engine. Therefore, in the article, we will consider factors that contribute to the rapid promotion of top positions in this search engine and attract visitors to the resource page.


Is it possible to get into the TOP Google without turning to CEO?
The algorithms of this search engine are constantly evolving and becoming more complicated. For example, since 2011, an algorithm called Panda has been functioning and undergoing updates, and since 2012, Penguin. Requirements for the quality of Google's work are steadily expanding, so employees of online agencies are publishing new tips for promoting search results.
The development of the search system is due to the rapid increase in the number of sites, commercial pages for online stores and startup platforms. New Internet resources are becoming competitors for those that currently exist.
However, beginners often don't give proper attention to SEO-promotion, and therefore can't objectively assess the actual competitive level in the search results
What is the question of those who own commercial websites, first of all? And this is a question about the likelihood of its promotion in the search results Google without additional work in the field of SEO.


Is promotion possible without SEO?
Search engine filtering sites for some characteristics and setting Google's quality requirements is not a secret for anyone. Therefore, you must consider the standards of a search engine if you are talking about promotion.
Experienced specialists in the field of CEO, as a rule, are familiar with all the conditions (their list includes more than two hundred positions). Their observance raises the page to the top of search engines. To determine what should be the first step for optimization, as well as what will be included in the promotion strategy, they conduct a technical audit of the web resource.


The list of conditions can be combined into several general blocks:
The technical component. This block includes the work to eliminate errors that are in the code, as well as eliminating duplicates of the site's pages, increasing the speed of functioning, measures to increase the availability of the mobile version, structure correction, etc.

The formation of the semantic core. It is the job of creating a list of key queries that match the content of the site that is being promoted.

The number and quality level of page content. That content is the basis for the promotion of a web resource. Search engine algorithms are primarily focused on the text component, and however, in 2018, there is an increase in demand for images, video materials and sound content. The materials of your site should be unique, be useful and interest visitors.

Usability. This concept means the simplicity of the interface and the convenience of using the site, including a commercial one, for example, an online store. Pages may look original and interesting at first glance, but their complexity repels users.

In each of the above blocks, there are several tasks that a CEO can solve in the framework of optimization for search engines. Significant results will only be possible if all the conditions of the four blocks described here are met. In a nasty situation, you can't hope that your site will be among the leaders in SERPs.

Proper promotion of Internet resources allows you to attract a huge number of visitors. However, an illiterate approach, on the contrary, can alienate your proposals, even if, in essence, they are quite interesting. In the current circumstances, users are accustomed to ordering products where there is a simpler interface; the site is faster, which means it promotes trust.

Features of self-promotion
The opportunity for self-promotion worries many business people. Those entrepreneurs who are just starting to engage in website promotion often think about the likelihood of independent work in this area. That is why courses and blogs on this topic are popular among them since they want to learn a complex of knowledge from many sources at once.
The basics in SEO can be considered affordable for the vast majority. Search engine optimization is a rather complicated area.
If you are interested in how you can independently promote an online store or another commercial resource, you can answer one question for yourself – are you ready to work consistently on SEOs and spend time every day on search engine optimization and website promotion activities? Remember that SEO is also working, and it is associated with certain difficulties. Of course, first, you need to get acquainted with the vast theory, as well as make efforts to practice. Achieving the goal will become available only after overcoming many obstacles and eliminating errors. In this case, you will use your commercial resource for training. Think, are you ready to experiment with your business project and be responsible for the results?
Therefore, when choosing a promotion method, whether independent work or professional help, it is necessary to consider: gaining experience is always expensive. Remember that low promotion costs are fraught with increased risk.
However, business owners are still advised to try exploring what SEO is. And this is important to competently negotiate with agency employees, formulating the main tasks and determining the price of measures to solve them. To this conclusion comes the majority of entrepreneurs who have already tried to save on promotion and have made some characteristic mistakes. In terms of strategy, free promotion is really expensive.


Goals of SEO
The goal of Google's search engine is to find new web resources, systematize the information received and monitored changes on sites to get a ranking. However, the tasks do not end there. Besides, the search engine checks:
The reputation of pages.

The age of the domain used.

The number of links inbound and outbound.

Correspondence of filling sites with phrases that users of the system request.

The quality level of the text component, as well as how unique it is.

The presence of technical errors.

Download speeds.

The availability of the mobile version.
It is not to say that this list is exhaustive. An exceptionally comprehensive approach will allow you to quickly promote the site and increase its position in the SERP.

Keyword Features
For those who are interested in the field of promotion of resources, the concept of keywords is familiar. Key queries are the foundation that allows the search engine to "understand" the content of the pages. Some time ago, we practiced filling sites simply with a comma-separated list of such queries. However, at the moment this method is referred to as spam, for which Google itself "punishes" sanctions.
Keywords should be arranged in publications in such a way that they do not annoy and do not repeat too often. The text should not be excessively dry, but it should not contain a lot of keywords. It is important to strike a balance between meaning and ease of perception. Here's a complete SEO guide for beginners.

Conclusion
We can say that choosing an SEO agency is a relevant problem for all owners of business projects. If you read the review up to this minute, then you already know what SEO means, why do you promote sites in Google, and also whether you need to order promotion in agencies. It is necessary to decide how to choose a company that you can trust in matters of promoting your commercial resource?