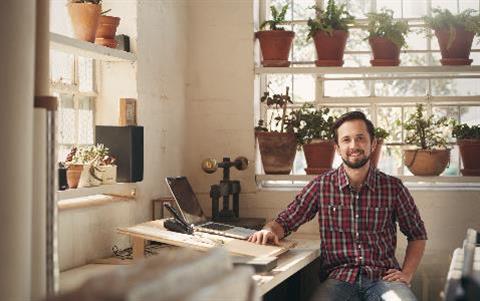 The Australian Federal Government is helping Aussie small business owners and entrepreneurs take their ideas global through the Turbo-Traction Lab program. With the help of the Rockhampton Regional Council and Aussie technology entrepreneur Bevan Slattery, the Federal Government is searching for the most promising startups in Australia and will be giving 12 of them the opportunity of a lifetime, an 80-day entrepreneur program valued at $160,000. The deadline to apply is January 15, 2020. 
The Turbo-Traction Lab (TTL) is a national business program seeking to give business owners the tools, knowledge, and support needed to grow into a global business. This 80-day program will give business owners access to a team of top entrepreneurs and business coaches with expertise across technology, business planning, strategy, sales and marketing, finance, law, and operations to give business owners the best start possible. 
This will be the third time the program has taken place. Many of the past program graduates have seen successful business growth and gained valuable business knowledge.
"The TTL Program is invaluable. The brilliant mentors equipped me with not only the new tech and powerful tools, which are handy, efficient and effective, but also they were so generous to share their mindset, experience, and expertise as successful entrepreneurs. I cannot imagine I could learn these from any books or elsewhere. I have to mention that their spirit of entrepreneurship has ignited the small light in my heart and shall always inspire me in my life." - Alex Tao Director of Ausinland Pty Ltd. 
"Thanks to TTL we know the customers who we are targeting, where they are, and what we are offering them. Patch has a strong and well-planned business structure and an MVP that has now launched in the market. We're seeing real traction and it's been amazing to interact with customers who are providing great feedback. We've had opportunities to be introduced to the Australian investor networks which are notoriously difficult to cut through. Patch now has multiple offers for funding and we're looking forward to an exciting future." - Mark Allen Founder of Patch Property.
"I've been able to gain in-depth knowledge on analytics, create strategies to test out my market, plan and run my business in a modern way, using effective marketing campaigns, and most of all to think laterally, which will help me to build my business and accelerate my chances for success." - Jade Howard-Smith Founder of Two Green Stones
Rockhampton, Queensland has recently been named the Asia-Pacific Leading Smart City at the Asia-Pacific Smart City Gala 2019 in China. This was all due to the city's Smart Way Forward Strategy starting back in 2016 when the city established the SmartHub innovative co-working space. 
For more information about the Turbo-Traction Lab program, the SmartHub Rockhampton, and how to apply visit here.
About the Turbo-Traction Lab Program
Turbo-Traction Lab is a hands-on program designed to build a modern business in 80 days. The Australian Federal Government, in conjunction with Capital [b] Pty Ltd and Rockhampton Regional Council, is funding this stage-specific incubator program designed to allow both full-time and part-time founders to bootstrap their business. Founders have an opportunity to gain significant traction in their global market with hands-on assistance from world-class experts in residence.
About SmartHub Rockhampton
The SmartHub, an initiative of the Rockhampton Council's Smart Way Forward Strategy provides a world-class place where business thrives. On offer is affordable co-working where members can collaborate with others, learn and grow from the sense of community plus have access to a variety of programs and events that will take an idea to the next level.