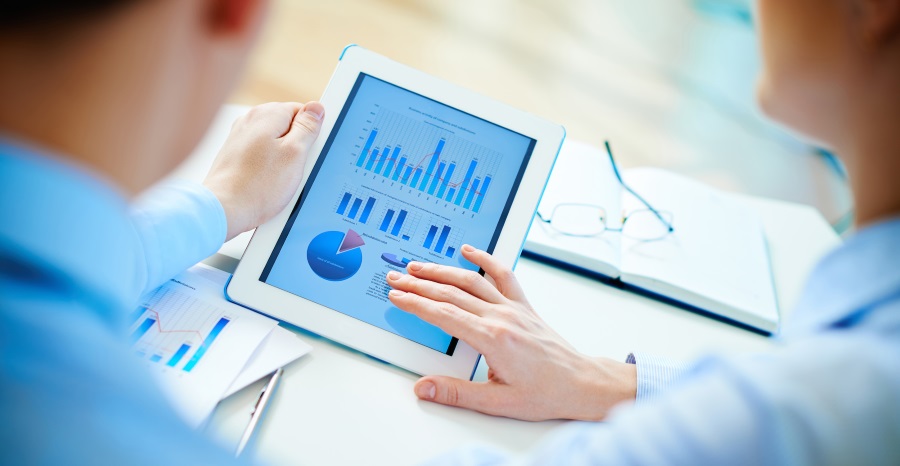 Productivity is an area that all business owners must consider. It is an area that has a direct impact on the success of the company and an area which can be influenced in many ways and change day to day. If you can find ways to enhance productivity amongst staff, it can increase efficiency, boost morale, and create a positive working atmosphere. Technology is one way to boost productivity, and there are a handful of ways that it can be used no matter what industry you are in. Read on to find out more about using tech to boost productivity at work.
Latest Software, Apps & Equipment
Investing in the latest software, apps, and equipment for your company can have a huge impact on productivity. These items can help to streamline particular business processes and even automate them in some cases which can help staff to focus on other areas. A few examples of areas that the latest software, apps, and equipment can help include:
*  Payroll

*  Accounting

*  Time-Management

*  Customer service
It can be expensive to purchase the latest software, apps, and equipment, however, you can find ways to reduce costs, and in your long term business plan you could see yourself saving not just time but also money. Additionally, if you can boost productivity, then it is always a smart investment which could help your business to thrive.
Many businesses now allow their employees to work remotely throughout the week, and this can be a smart move. Working remotely can boost productivity as well as morale because it enables staff to work from the comfort of their own home. From an owners standpoint, remote working is also a smart idea because it can reduce costs too.  Why not find out more about Productivity measuring 101 at https://blog.harmonizely.com/productivity-measuring-101/

Having access to technology such as cloud computing enables staff to work together and collaborate on documents while video conferencing can help to make communication simple when employees are working remotely.
Smartphones can boost productivity in the workplace, whether this is making an important business call while on the move, group messaging, or using an app to automate a simple business task. It is important that staff are on a good plan from somewhere like Lebara, which allows them to make enough calls and have enough data each month.
Technology can be used to improve customer service in a few different ways, and this can enhance productivity. First, chatbots can be used to handle basic queries online, which can free up time for staff to focus on other areas. In addition to this, enabling customers to track their orders online can reduce the number of queries regarding the status of their order and help customers to feel that everything is transparent and being handled professionally.


These are just a few ways that a modern-day business can use technology to boost their productivity, but there are many more. Increasing productivity can have a huge impact on the success of a company and create a positive working atmosphere where people feel motivated and well-supported each day.