Written by

Anissha Vijayan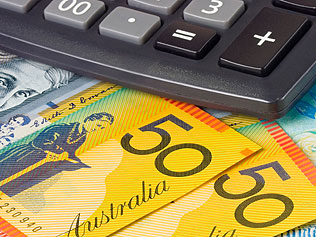 Australian job hunters are not completing their search when looking for a job
9 in 10 job hunters admit to not being aware of all job opportunities when searching for a job.

Australians waited on average 82 days between starting a job search and securing a new position.

Job hunters who used more than one job site in their last search found a job in less than a month.

Despite 46% of job hunters agreeing that a job interview was their final opportunity to make a good impression, more than half of Australians admit to not being well prepared for the interview.
Global job site Indeed today released a new report revealing that almost four in five Australians missed out on a job opportunity, with a third believing this was because they didn't hear about it in time.
A further 14% of Australians said the reason they had missed an opportunity was because they were looking in the wrong place. As a result, job hunters regretted not expanding their search and are left feeling unsettled. They also believe they are impacted by receiving less pay.
The report also showed that 90% of job hunters admit to not being aware of all job opportunities when searching for a job.
Ruby Lee, Indeed's Job Whisperer says: "Job hunters are missing the bullseye when it comes to searching for a job because they are not expanding and completing their search. Job hunting can be a daunting and scary task however, searching for a job should be an exciting time full of opportunity."
Additionally, the report found that a job hunter's chance of finding their next job in a timely fashion could be greatly enhanced by using multiple online job sites, with those who used more than one site in their last search finding a job in less than a month.
Jay Munro, Indeed's Employer Insights Strategist says: "With thousands of jobs available in the Australian market today, it's hard to find your ideal job. We want to encourage Australian job hunters to take full advantage of the range of tools available. Expand your search, To ensure Australians complete their job search, Indeed is encouraging job hunters to expand their job search. Get in touch with your friends, colleagues, professional network and use multiple job sites to help you find your ideal job."
Additional key findings from the report include:
3.7 million Australian job hunters don't know what job they are searching for when looking for a job.

Gen Y job hunters took an average of 67 days to secure their next job, compared to 98 days for Gen X and 100 days for Boomers.

Men are almost twice as likely to be very specific when searching for a job (24% male, 13% female)

62% of Australians rating job sites as a preferred mechanism for finding their next job.

Millennials who used online job sites in their last search secured a position almost a month (28 days) sooner than their peers who didn't use an online job site.

1 in 4 job hunters admit that wanting an increase in pay was the driving force behind their last job search.

1 in 4 Australian job hunters go into an interview with the mind-set of interviewing the employer while 7 in 10 consider the interview an opportunity for them to get to know about the company.
Visit au.indeed.com to complete your search.
About Indeed


At Indeed, our mission is to help people get jobs. Founded in 2004, we have more than 6,500 employees worldwide passionately pursuing this purpose and improving the recruitment journey through real stories and data. We help people find employment through job search, company reviews, salary data, tailored job alerts and a host of other hiring services.
Indeed is a global job site and allows job hunters to search millions of jobs on the web or mobile in over 60 countries and 28 languages. More than 200 million people each month search for jobs, post CVs, and research companies on Indeed, and Indeed is the #1 source of external hires for thousands of companies (sources: SilkRoad & iCIMS). For more information, visit au.indeed.com.
Ruby Lee has been in the recruitment and HR industry for 15 years. She is now a side hustle coach and an entrepreneur. She's dedicated her life and business to enabling early stage entrepreneurs everywhere to create options in their career and abundance on their own terms, some whilst balancing a day job.