Written by

Nicole Robertson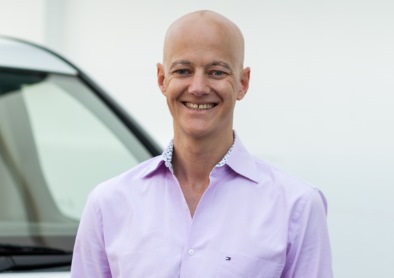 New research commissioned by Zoom2u, an innovative platform that provides radically fast and reliable deliveries, reveals that despite massive tech advancements in the delivery space, 92% of Australians still use the post office to send packages, with 38% using this method every time they send or receive anything.
Interestingly, people between the ages of 50 – 57, are unemployed or students are the least likely to still use the post office, whilst 26 – 33-year olds, part time workers and retirees are the most likely to do so. Males and females both send their items  via the post office equally.
The data has also highlighted that through using this traditional method, the average person spends more than 10 minutes waiting in line per delivery, with respondents noting that sometimes it took them over 30 minutes to send or collect a package due to waiting periods.
Steve Orenstein, Founder and CEO of Zoom2u says, "Tens of millions of deliveries are made nationwide every year, and this research proves that Australians are wasting a significant amount of time making these deliveries via the post office. Also, when you consider that this research doesn't even take into account how much time  is wasted travelling to and from the post office, it really is a time sucking task that could be avoided for not much more in terms of cost in most cases."
The research went on to show that more than half of Australians have never used a courier company for a personal delivery, with many saying it's because they didn't realise it was possible.
Mr. Orenstein continues, "These days, couriering for both personal and business requirements is easier than ever before through services such as Zoom2u. A task that would otherwise take at least half an hour or more out of your day can be done online from the comfort and convenience of your own home or office in mere minutes."
As well as saving time, notable benefits of using non-traditional delivery options include:
Faster time options. Where previously you would have to wait until the next business day to receive an item, modern services allow you to receive deliveries

within 3 hours

, with evening and weekend delivery also possible at no extra charge.
More accessible customer service. Rather than waiting on hold for extended periods of time, modern delivery options like Zoom2u allow you to communicate instantly with customer service representatives within minutes – whether it be on the phone or via live chat.
Additional transparency. As opposed to only being able to track your delivery daily via traditional methods, innovative delivery platforms now offer live tracking and full visibility of end-to-end service meaning there are no surprises about when your item will arrive.
Mr. Orenstein concludes, "Ultimately, in today's society more than ever, time is money. I founded the company as a result of constantly being frustrated by the inefficiency of traditional delivery services, and this data highlights why platforms like Zoom2u – that power deliveries through tech but are managed by people that care – are rising in popularity."
Zoom2u is an innovative platform that connects business and customers to a community of couriers across Australia. With a restlessness commitment to customer happiness, the company enables radically fast deliveries with live tracking technology and extensive customer support. Since launching in 2014, Zoom2u has built a network of over 1,000 couriers across Australia and delivered over 500,000 packages. Bookings can be made online for a VIP, three-hour, same day or interstate delivery, and are also made on evenings and weekends at no extra charge.
*Research was conducted and analysed by The Digital Edge Research Company. The data is based on analysis of over 1,000 Australians in June 2018. The respondents used for this study were 18 – 65+ years old, and consisted of a mix of all genders, locations, and employment types.