Written by

Rachel Stevenson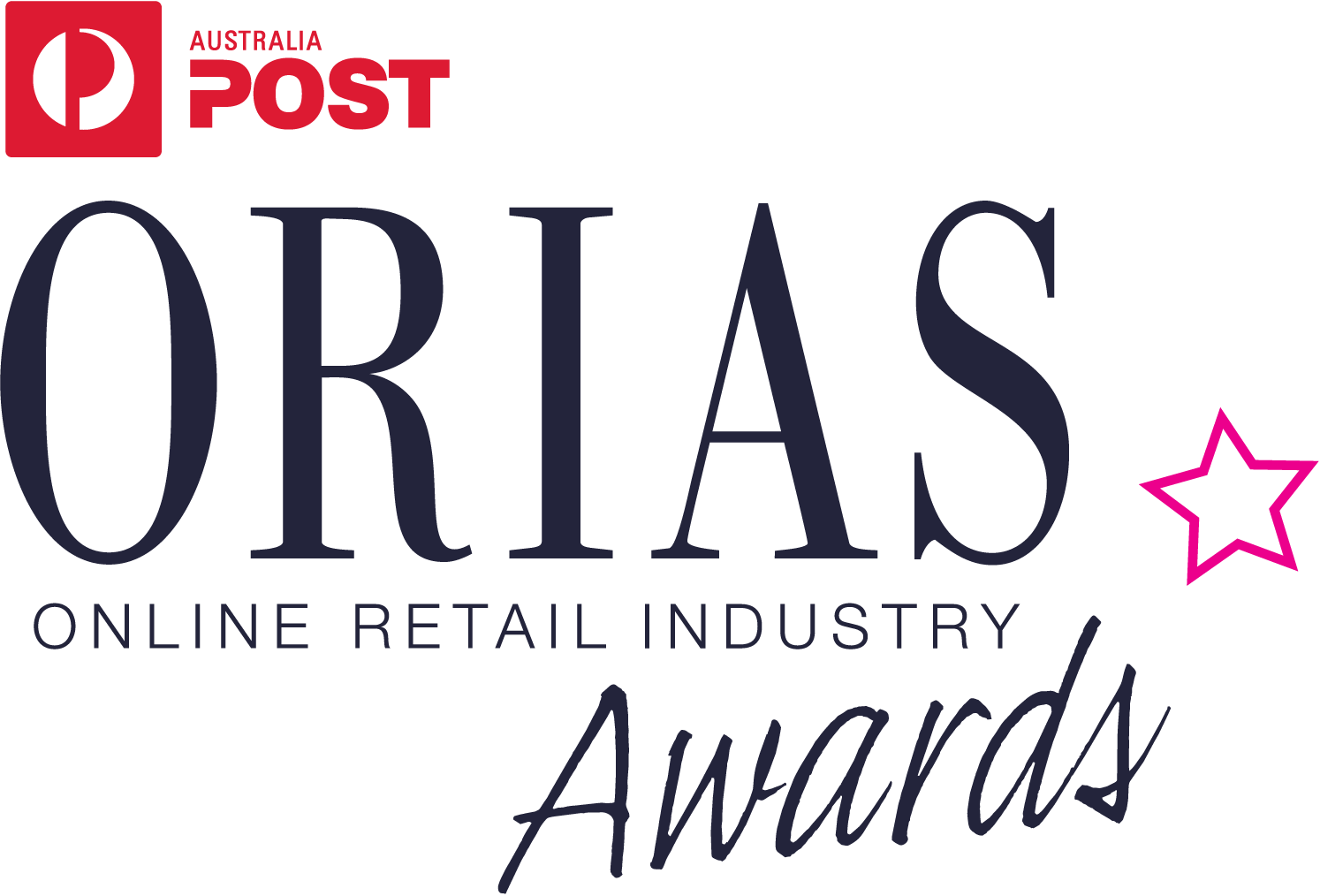 The 2018 Australia Post Online Retail Industry Awards (ORIAS) Finalists were announced last night at the Primus Hotel in Sydney, with over 200 retailers and technology providers in attendance. Now in its 9th year, the annual event celebrates retail leaders and the outstanding work they achieve in their industry.
Up to six finalists were announced in each category, highlighting the competitive landscape of Australia and New Zealand's most innovative online and multichannel retailing heroes.
The ORIAS includes a fantastic line up of categories, including the most coveted two People's Choice Awards as well as Best Pureplay Online Retailer, Best Multichannel Retailer, Best Online Retail Marketing, Best In-Store Initiative, Best Small Independent Retailer, Best Social Commerce Initiative, Best International Conqueror, and the Industry Recognition Award.
This year's awards saw an overwhelming number of submissions, with entrants spanning across several retail categories. The high calibre of finalists includes leading local and international brands, such as Deliveroo, Cue Clothing, The Body Shop, Supercheap Auto and Showpo.
Australia Post ORIAS has established itself as Australia's leading retail awards program, recognising and developing Australia's transforming online and multichannel retail industry.
Event Director of the ORIAS Alice Kuepper says, "Retailers are working hard to keep up with the changing consumer expectations and fast-paced advancements in technology, and the ORIAS are the place for the community to recognise their hard work and celebrate wins.
The partnership with Australia Post and the People's Choice Award has truly grown the ORIAS brand, elevating the popularity and importance of the award year upon year. Each ORIAS sees an increase in the number of unique companies entering, foreshadowing the exciting future of Australian retail."
Australia Post General Manager - Business, Michael Oates said the partnership with Online Retailer reinforces the commitment of Australia Post to helping online retailers excel in the growing eCommerce space.
"At Australia Post, we are dedicated to supporting local businesses, and our major sponsorship and everyday operations reflect our ongoing commitment to helping them succeed. We congratulate this year's Australia Post ORIAS finalists for their outstanding achievements within the eCommerce industry and commitment to their customers."
The winners will be announced at the Australia Post ORIAS Gala Dinner which will take place on July 26 at the ICC Sydney Exhibition Centre, Darling Drive, Sydney. The evening is expected to see over 800 guests celebrate the exceptional achievements of Australian retailers as they are treated to a night of world class entertainment.
For the 3rd year running, the official ORIAS After Party, sponsored by Afterpay, will take place at the Marquee at The Star, Sydney. Guests will be mingling with la crème de le crème of the retail industry, whilst enjoying a night of dancing and fun. Other sponsors of the night include Commission Factory, Rakuten Marketing, Emarsys, First, Salesforce Commerce Cloud, Perform Horizon and Zip.
Australia Post ORIAS Finalists:
Best Bootstrapped Growth Initiative
Arlo & Co
Box For Monkeys
Esther & Co
Flora & Fauna
Mountain Bikes Direct
I=Change
Best In-Store Initiative
INTERSPORT AUSTRALIA     
rebel
Cue Clothing Co
Supercheap Auto
BWS
Best International Conquerer
City Chic
Cotton On Group
Ettitude
Showpo
Speedmaster
Tinyme
Best Mobile Commerce Site/Application
Booktopia
Catch
Shop You
Target
Showpo
Tinyme
Best Multichannel Retailer
Cotton On Group
Cue Clothing Co
JD Sports Fashion Group
rebel
Supercheap Auto
BWS
Best New Online Retailer
Moments Condom – Coral
Jacob Pod
Little Designer Club
McDowells Herbal
The Sheet Society
Wellington & North
Best Omnichannel Customer Service
Birdsnest
Cotton On Group
GlamCorner
Grace Loves Lace
Showpo
The Daily Edited
Best Online Retail Marketing
Accent Group – Hype DC
Beer Cartel
MESHKI
Mountain Bikes Direct
Showpo
Tinyme
Best Pop-Up Experience
Cellarmasters
Grace Loves Lace
Hunting for George
Little Designer Club
Deliveroo
Supercheap Auto
Best Pureplay Online Retailer
Booktopia
Catch
GlamCorner
HelloFresh
Tinyme
Vinomofo
Best Site Optimisation & Design
GlamCorner
Hello Molly
Showpo
The Body Shop
Tinyme
Zanui
Best Small Independent Retailer
BLACK SWALLOW
Flora & Fauna
Hunting for George
Mountain Bikes Direct
The WOD Life
Best Social Commerce Initiative
MESHKI
Arlo & Co
Hello Molly
Showpo
Tinyme
Vinomofo
Industry Recognition
Tony Nash, CEO, Booktopia
Wayne Baskin, Deputy CEO and CTO, Booktopia
Mark Baartse, CMO, Showpo
Kristy Chong, CEO, Modibodi
Jason Kencevski, CEO Speedmaster
Nathan Huppatz, Co-Founder, costumes.com.au
People's Choice – Large Retailer Category
Beserk
Hoselink 
Kogan.com
Meshki  
Pillow Talk
Showpo
People's Choice - Small Retailer Category
Arlo + Co
Knobby  
Koh Australia (ekoWorx) 
Macro Mike
Riff Raff & Co Sleep Toys
Skinnymixers
About Reed Exhibitions
Reed Exhibitions excels in creating high profile, highly targeted business and consumer exhibitions to establish and maintain business relations and to generate new business. Running over 35 events each year, Reed Exhibitions Australia covers a broad range of industry sectors, including everything from aerospace and aviation to interior design. Globally, Reed Exhibitions runs over 500 events in 43 countries throughout the Americas, Europe, the Middle East and Asia Pacific; bringing together over six million industry active event participants from around the world and generating billions of dollars in business. With more market-leading exhibitions than any other organiser, nobody delivers more business contacts than Reed Exhibitions.