Written by

Tess Sanders Lazarus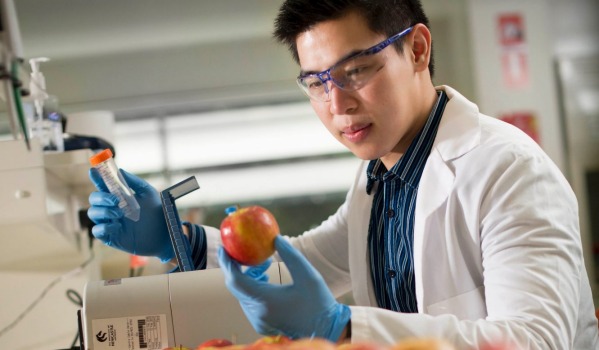 Online giant, Amazon, has selected Aussie health and wellness brand Renovatio to be one of the few businesses in the sector to include on its Australian site.
According to Dr Vincent Candrawinata (Dr Vincent), founder of Renovatio, producer of the world's most potent dietary antioxidant made from Australian apples, Amazon is "giving people across Australia access to the world's leading products in the industry".
"We are one of the few Australian health and wellness brands that have been selected by Amazon.  It is a great opportunity to represent the industry and deliver world class products that are Australian-sourced and owned," Dr Vincent added.
"Our products are already up and selling on Amazon.  We were absolutely ecstatic to have this partnership and be selected from the retail giants themselves.  
"It is a wonderful opportunity for Australians to have access to Renovatio products through such an easily accessible platform like Amazon.  It isn't every day that this sort of opportunity presents itself.
"When I was contacted by Amazon to let me know that they had selected Renovatio as a professional seller, there was no question about jumping on board and supplying our products across Australia. We now have the ability to reach and market to consumers that wouldn't necessarily have been exposed to our products in the past.
"For Amazon to be promoting Australian businesses and brands gives the platform leverage to create more opportunities and partnerships in the future within our country."
Renovatio's 'APSKIN' antioxidant face cream, is the best seller in its range and is available through Amazon.  The product is based on entirely natural Activated Phenolics which are not only made in Australia but also sourced from the best quality Aussie apples.
"Our products use phenolic antioxidants which are a new breed of 'ultra' antioxidants that surpass others in their ability to mop up and safely transport free radicals out of the body," Dr Vincent added.
The Renovatio range of products comprises antioxidants, or activated phenolics as they are better known, and they are 12 times more potent than any other product available on the market worldwide.
"Activated Phenolics is the world's most potent dietary antioxidant which is a 100% natural broad spectrum antioxidant. These antioxidants are what the body needs on a daily basis to promote health and wellbeing," Dr Vincent added.
"There are so many products on the market that claim to have fantastic health benefits, however when it comes to antioxidants, they are produced using chemical solvents to extract the compounds.  This means they cannot be readily absorbed by the body.  This is what the technology I invented alleviates in the process of extracting antioxidants.
"Growing up you are always told 'an apple a day keeps the doctor away', and there is truth in that. The phenolic antioxidants in apples do fantastic things for the human body like protecting us from inflammation and cell mutations.
"The world-wide research that shows cell mutations are a leading cause of cancer and other serious degenerative diseases was a major inspiration for me in developing a safe form of phenolic antioxidants.
"The Activated Phenolics dietary products that I have developed are the most potent dietary antioxidants available.  They are entirely natural, 100% Australian made and derived from only quality Australian produce.   Renovatio promotes vitality, energy and wellbeing."
After the recent launch of Amazon in Australia, Dr Vincent and the team at Renovatio have already seen an overwhelming response and interest in their products. 
"We want to provide our customers with quality products that have been proven to work and allow people to live a strong and healthy life.  By hand-picking brands for the website, Amazon is also promoting only the best quality products to Australia," Dr Vincent added.
"It is all still very surreal that we have been selected but we are looking forward to working with the retail giant and seeing what is in store for the future of not only our products but our connection with the retail giant."