Written by

Tess Sanders Lazarus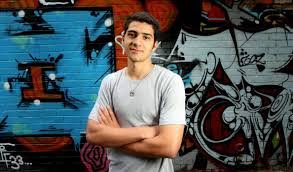 According to Australia's youngest entrepreneur and highly successful growth hacker, Tamir Vigder, every entrepreneur needs a good mentor to help them navigate through the complex and often challenging world of business.  
Tamir arrived in Australia at the age of 12 from Israel with his immediate family, little English, no friends and no extended family. 
"I joined business networks and started attending functions to meet people and grow my understanding of the business environment in Australia," Tamir said today.
"I soon discovered the importance of mentors in the business world.  
"Good mentors are an important way to learn and develop your entrepreneurial journey with the important guidance and experience you need to avoid some of the common mistakes in start up business.
"My speciality is growth hacking.   I fell in love with the idea of helping businesses to accelerate their growth through experimental and creative marketing, drawing on technology to do it.
"Growth hacking is about igniting ideas not burning through money.  While little is known about the concept of growth hacking, it is quietly redefining how start ups and businesses are going about growing their businesses. 
"Growth hacking is the new way of spear heading growth in the digital age.
"It involves developing and implementing customer acquisition and engagement strategies across multiple platforms that will drive traffic to a business, usually online.
"Sites such as YouTube, Linkedin, Facebook and others, which house millions of users need to be leveraged for their users and traffic.  Clever ideas can do this for little cost while achieving maximum results for a business. 
"Traditionally large and established companies spend a fortune on advertising to attract new customers.   Start ups and young businesses don't have these budgets and nor do they have the time to grow at an organic rate.   Growth hacking delivers accelerated growth for hungry businesses wanting to ramp up on a limited budget.
"The key to growth hacking is creativity and understanding the nature of a business, what type of clients it needs, where they might be sitting in the market space and how best to reach them.
"There are elements of experimentation involved, but this is why growth hacking is such a successful and fast growing area of business development.   It is embraced by forward thinking and progressive operators – which most entrepreneurs and start up investors are.
"For example, I have worked with online mortgage broker platform HashChing.com.au to grow their revenue.   I created the idea of a parody video of The Big Short Movie about the big four banks, which redirected viewers to the HashChing website.  The parody video went viral achieving over 500,000 views on YouTube within 24 hours.   The video raised the business' profile and led to a surge in home loan applications.   In fact, they received $70 million in home loan applications as a direct result of my work. "I have also helped Las Vegas based start up company ROCeteer, a coaching, consulting, mentoring and training company, increase its contact database by over 70,000 within the period of a month.  I did this by utilising creative and engagement tactics across the Linkedin platform.
"As a result of my successes, I now have an impressive portfolio of clients across the world.
"Growth hacking is a specialised area of marketing and it requires strong capabilities in understanding and using technology, but it is the way of the future for start ups.    It enables growth to occur while injecting scarce funds into ongoing product development rather than expensive traditional forms of marketing and advertising.
"With the assistance of important mentors, I was able to set up my business at the age of 15 and start connecting with some of the most dynamic and interesting business owners in the world and deliver great results for their businesses. 
"I strongly recommend to anyone seeking to start up their own business to get involved in business networks and find yourself a good mentor.   Many successful business people are keen to mentor entrepreneurs and give back to the business community."
http://tamirvigder.pagedemo.co/