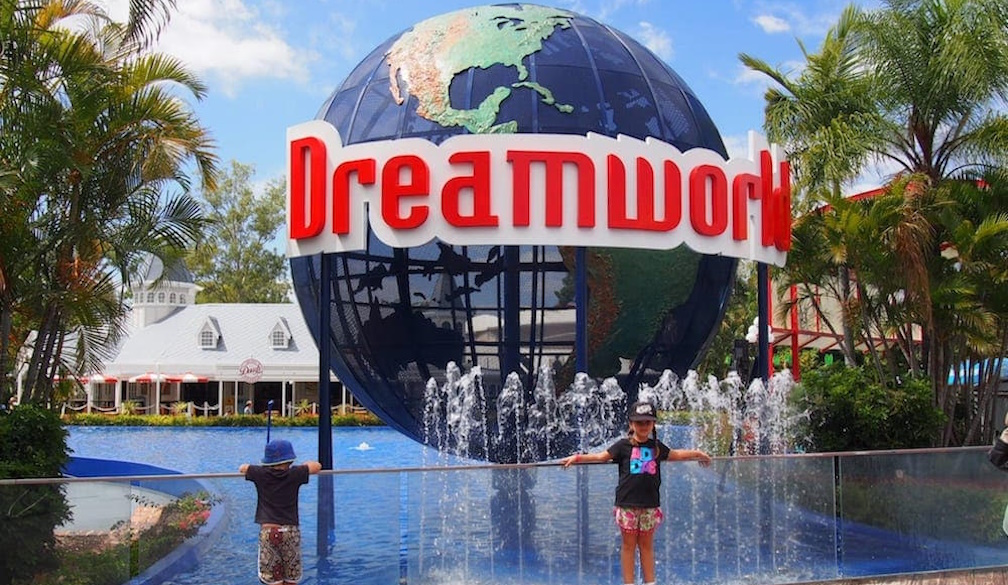 Going domestic this year? The financial pinch is hitting hard and come school holidays, treating kids to an action-packed holiday is going to cost more than ever (have you seen the price of accommodation these days!) Hitting Queensland's beaches is an easy way to take an unforgettable holiday without splurging too much. But, Queensland's famous tourist attractions come at a hefty price. Here's what the locals know about getting cheap Dreamworld, Australia Zoo and other "big ticket tickets" cheap!


Insider Knowledge from a Local Expert
"Whether it's the RNA Show – or Ekka as we call it up here, Dreamworld, Australia Zoo or just about any attraction in South East Queensland, there are always cheaper options around if you know how to look for them. I'm a single mum as well as a magazine publisher, so I'm always hunting down discount deals to make sure my kid doesn't miss out on anything!" said Janine Mergler, publisher of Families Magazine, the go-to guide for Brisbane and South East Queensland families.


Cheap Dreamworld Tickets
Dreamworld isn't just Dreamworld, the adjoining water park, White Water World is also up for grabs during the summer months. It could be a case of spend money to save money by securing a discount multiday pass to visit both attractions as often as you'd like during your stay. If you're after a one day pass, there are plenty of cheap Dreamworld ticket options available to both locals and interstaters.


FREE and Cheap Australia Zoo Tickets
Crikey! The iconic home of the Urwin tribe, Australia Zoo comes with a hefty price tag. Can you put a price on seeing someone possibly be killed by a crocodile? Australia Zoo tickets have long been the white whale of bargain hunters – known locally as the hardest place to get into cheaply! So, how do you get FREE Australia Zoo tickets? Australia Zoo's free birthday tickets are available with a fairly hefty set of terms and conditions but if you're heading to Queensland on your child's special day, it's worth it to look into it in advance. You may also qualify for free or discount tickets if you're a member of the armed services or work in the police, fire or ambulance services. Not "doing your bit for our country" or "having a birthday celebration"? There are a few sneaky options for getting your hands on cheap Australia Zoo tickets – find out how.



Cheap Ekka Tickets
Here in Queensland, the Royal National Show is referred to as The Ekka. It's the biggest ten days of the social calendar for little Queenslanders and parents pay big bucks to join in the fun. If you're heading to Brisbane in August though, you can't miss it. Because Ekka is an expensive day out, collecting your discount tickets and coupons can make for a much bigger fun day out, without breaking the bank. During Ekka week, you can usually snag vouchers for discount rides, food and showbags but here's how you get cheap Ekka tickets.


Do Brisbane, Gold Coast and Sunshine Coast Cheaply
From free public transport to discount parking (and Brisbane's parking is OFF THE HOOK expensive), cheap movie passes to free activities that are SO good they feel expensive! Even get the guide to the fifty cheapest but still awesome days out in South East Queensland. The locals will tell you, those rates are for the tourists. You can always get it cheaper in Queensland if you know where to look!