Written by

Daily Bulletin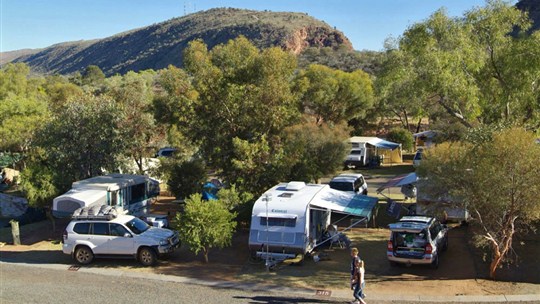 Camper vans are a great way to travel. They are comfortable, stylish, and equipped with everything you need for a great adventure. But before you hit the road, you need to choose the right campervan for your needs. Here is an expert guide so you can find the perfect campervan for your next trip.
Consider the Safety Features You Need in a Campervan
Safety is one of the most essential factors in choosing a campervan. You don't want to worry about your safety while on the road, so choose a van with all the safety features that are important to you.
Here are some of the most common safety features.
A high-quality airbag system with side-impact protection

Seatbelt pre-tensioners and load limiters

Side curtain airbags for both rows of seats (front and back)
Picking the Right Size
When choosing the perfect campervan for your travel from https://www.campstar.com/ , you need to consider the size of your party. If you are going on a road trip with friends, you might want to opt for something bigger than travelling alone or with just one other person.
Also, remember that the size of your vehicle will affect how much gear you can bring along. If you need to carry a lot of equipment, look for vans with more cargo space.
Choose Your Drivetrain
When choosing a campervan, one of the first things to consider is what type of drivetrain you want. There are three main options — front-wheel drive (FWD), rear-wheel drive (RWD), and four-wheel drive (4WD). If you only take short road trips, a front-wheel drive vehicle is probably best for you. 
However, if you plan to go on long journeys or if there is any possibility that you might get stuck in snow or mud, then rear-wheel drive or four-wheel drive might be better suited for your needs.
Choose Your Sleeping Configuration
Think about what kind of sleeping configuration will work best for you. Are you the kind of person who likes to sleep on a mattress and in a room separate from the rest of the van? Do you want to be able to climb into your bed through a window? 
Or do you want to sleep under the stars in an open space? Each option has pros and cons, so it's up to you to decide which is right for your needs.
Determine Your Budget 
One of the first steps to choosing the perfect campervan is to determine your budget and pick one that fits within it.
Before looking at vans, write down your budget for this purchase. Also, factor in the cost of food and gas for your travels and any other expenses that may come up during your trip.
Once you determine how much money you can spend on your new campervan, start researching different models and brands until you find one that suits your needs and budget.
Ultimately, choosing your perfect campervan is a personal choice. It all comes down to what you want from your trip and how much you want to spend. We hope this guide helps you understand what it takes to find the right campervan for your needs.