Written by

NewsServices.com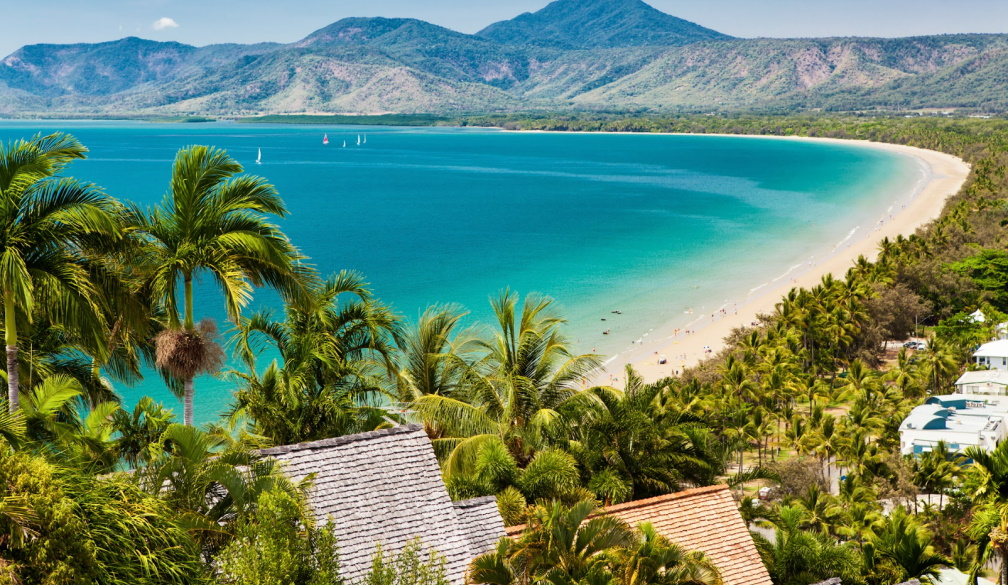 Australia's most north-eastern state of Queensland is bursting with adventures that take you from the sea to rainforests, then the outback and back to the city. For travellers, this presents an opportunity to pack your itinerary with a diverse range of activities that'll satisfy every holiday preference of your travel group. 
What's more is how this tourist friendly region offers guided tours run by locals, or you can explore each hotspot independently with self-guided tour packages. Whichever you decide, you can expect warm and sunny weather to greet you most of the year as well as laid back Queenslanders ready to serve you up a large dose of hospitality. 
Here's the ultimate travel guide to Queensland, Australia. 
The Savannah
Road trip enthusiasts, as well as hikers, campers and cave explorers can create an unforgettable vacation traversing across the Gulf Savannah or The Savannah Way. This vast region has a tourist route of highways that cover three Australian states from Queensland in the east to the Northern Territories bordering in the west. It's a ride that incorporates natural landscapes of the outback and caving systems to cultural discovery of old towns and Aboriginal art. 
Many of the road trip tours on offer range from 8-10 days to complete the route and stopovers at point of interest which you can find more about on sites like https://gulfsavannahtours.com.au/. Additionally, you can either take guided tours that begin in nearby Cairns o or go on the trip yourself for which you'll need to hire a 4-wheel drive vehicle. 
Top attractions you can expect include Undala Volcanic National Park made up of volcanic tubes, Riversleigh Fossil Field, Georgetown's gems and geode fossicking collections and Muttonhole Wetlands, among many. Bring your loved ones along for the driving journey.
The Great Barrier Reef 
The world-renowned Great Barrier Reef is a treasure trove of marine biodiversity. It's home to over 3,000 different oceanic species including the reef itself. This natural wonder stretches over 2000km of Queensland's east coast, marking it as the largest living structure on earth. 
There's plenty of activities around the barrier reef to include on your itinerary whether you're planning a family friendly vacation, solo adventure or exploring the pristine blue ocean. If you're staying in nearby Cairns, you can plan a day trip with local tours run by beach towns. 
These include snorkelling in the shallow Low Isles waters or taking a sea plane to go Whitsunday Island hopping around the reef. If you love scuba diving, you can support conservation efforts by visiting the underwater museum or a shipwreck dive in Townsville to view marine life up close. 
The Sunshine Coast 
You can regard The Sunshine Coast travel as the best of both worlds as it promises access to both nature focused activities as well as beach vacation stays. The lushy interior rainforests and national parks sit alongside the picturesque white sandy beach resorts complete with surfing and seafood culinary dining. 
To start your hinterland region Sunshine Coast tour, see the Eumundi Markets that's full of arts, culture crafts and delicious local produce for the whole family. Noosa is also an ideal place to experience food, wineries and distilleries. If you're an avid hiker, visit the Glass House Mountains filled with walking and horse trails. The place is perfect for abseiling too. 
When you feel like getting back to the ocean, there's swimming with whales at Sunreef Mooloolaba, or you can pitch a tent on a remote sand dune beach campsite for a night under the stars at Teewah Beach Camping Area.  
Brisbane 
City slickers and suburbanites don't have to be left out of the fun as the capital of Queensland offers an eclectic mix of urban adventures. Awaiting you are incredible world class restaurants, coffee shops, picnic spots, shopping malls, bars and trendy eateries. You can learn about indigenous cultures while visiting museums and galleries. You can also do a day-long exploration of the city via kayaking and taking ferries in the Brisbane River. Bus tours and cycling around the promenades can also be done if you'd rather stay on land. 
Brisbane is the easiest place to travel to in Queensland because of the nearby airport, public buses and trains. From the airport, you can make your way to downtown hotels where you'll find King George's Square. Child friendly activities include holding koalas at the Lone Pine Koala Sanctuary or visiting the Queensland Maritime Museum. Couples can enjoy wine tasting and global street food bars at the Howard Smith Wharfs. This option is to truly feel what domestic Brisbane life is like for residents. 
Conclusion 
As a travel destination, Queensland, Australia offers you a chance to experience natural landscapes, ocean views and modern cityscapes. You can plan your itinerary around the activities you want to do and then discover what else is going on around the area. 
The beach offers camping, snorkelling, swimming and island hopping, while the hinterland boasts of rainforests, road trips and indigenous culture. Once you're in the city, you can get a taste of modern living for locals with food, arts and culture and walkabouts. There's no shortage of retreats to choose from in this Australian gem of a state.