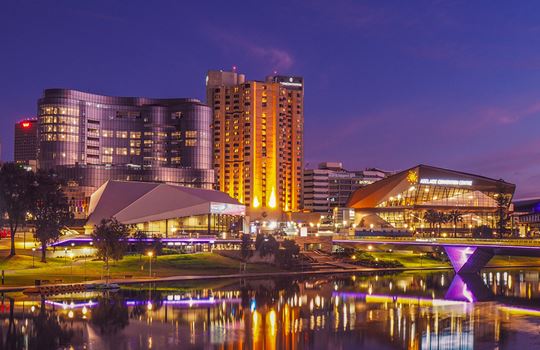 Are you operating on a budget but would like to visit Adelaide? Worry not, as there are a myriad of things to see and do in this city without essentially stretching your budget. From beautiful views to spectacular beaches, the city has an abundance to offer in exchange for just your energy and time. Whether you want to enjoy your holiday with your partner or loved ones, there are many things to see and do. In this article, we have compiled a number of free things to see and do in this city. These include:
Visit Adelaide Botanic Gardens
Unlike other cities in Australia, Adelaide boasts of having 19 parks where one can visit and enjoy some peace of mind, away from the busy city. Although other gardens are beautiful and appealing, the crowning jewel is the Adelaide Botanic Gardens. Here, you will see plants of all species.
You will get a chance to see ponds covered with lilies as well as wide-open lawns. Since you will not be charged anything to access these places, be sure that you will have fun, take photos and videos in order to create memories.
Visit the beach
Besides visiting Adelaide botanical garden, you can also visit the beach and enjoy a number of watersports. A good example is Southport Beach. Better still, you can visit Glenelg, Brighton, Henley or Semaphore. Besides the watersports, you can take a walk along the beaches and watch the waves from afar, take photos, play with the golden sand, and so much more.
Explore Port Adelaide
If you are operating on a laid back budget, you can take a quick 20 minutes' drive from Adelaide city and visit Port Adelaide. Earlier on, the port used to be neglected. However, this is no longer the case as it was renovated by the tourism offices and the local government.
As we speak, the port has a new look, thus becoming one of the admirable ports in Australia. Once you set your foot on this port, you will have the chance to do some shopping, boat riding, kayaking with dolphins, sightseeing, and so much more. Generally, you will have unlimited fun with your loved ones and friends.
Take a walk on the Heysen Trail
Apart from engaging in the above-mentioned activities, you can also take a walk on the famous Heysen Trail. In fact, this is the most famous walking trail in South Australia. It stretches a distance of 1200km, from Cape Jervis to Flinder Ranges. If you have time, you can do a portion of this trail and spend the day meandering. Since this stretch is spectacular in nature, be sure that you will have fun hiking it.
Besides engaging in the activities mentioned above, you can now gamble and win real money in Adelaide. All you need to do is to visit casinoscout.io, choose your favorite online casino game, and start playing. By doing so, you will earn money and supplement your budget.
Final words
Operating on a low budget should not hinder you from exploring Adelaide. From visiting the sun-soaked beaches to gambling, there are many things you can see and do in Adelaide. Consider them today, and your experience at Adelaide will be a memorable one.