Written by

Daily Bulletin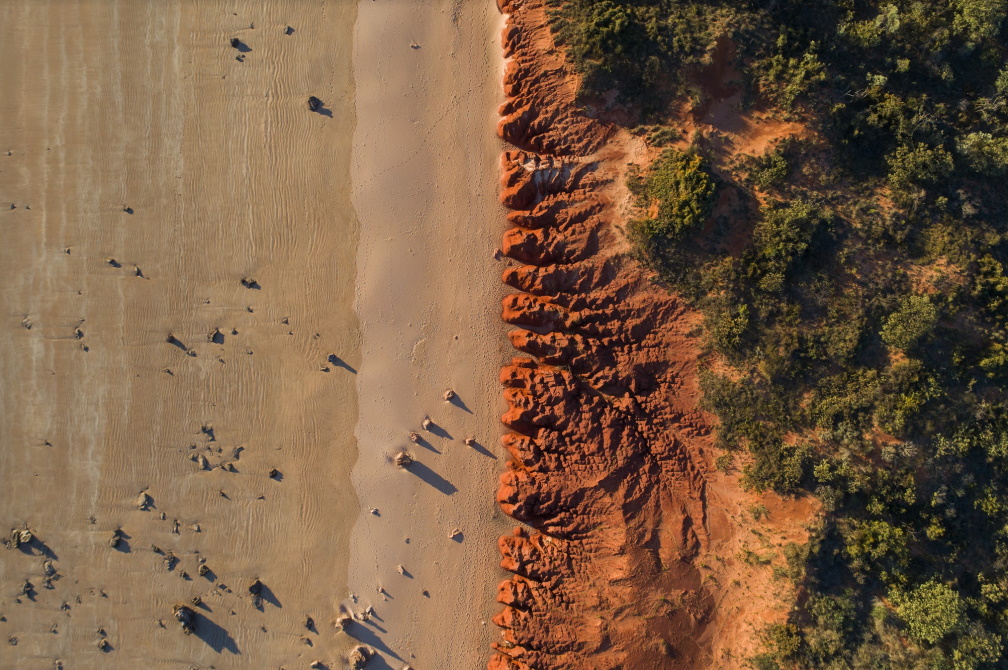 There are many lovely and unique places to visit all across the world. Each corner has something significant to offer and is well worth visiting throughout the warmer months. But if you're heading to the northernmost region of Western Australia, you'll discover a land surrounded by the wilderness – Kimberley. 
Kimberley is a place that isn't like any other. It's one of Australia's most remote and pristine regions and is usually referred to as the country's last boundary. With its stunning beaches and magnificent inland swimming holes and gorges, anyone could enjoy it while they explore Australia's Kimberley Region. 
If you're thinking about going to Kimberley for your next summer vacation but aren't sure if you'll have a good time, don't worry; this page will tell you all about the exciting things to see and do there. So, without further ado, read on for the top reasons why the Kimberley region should be your new favourite summer vacation spot:
The Views That Are Always Stunning
Wherever you go in Kimberley, you can expect to see spectacular sceneries. And if you travel north of Broome, you'll see crystal blue waters and red sand cliffs. Moreover, if you go to Kununurra, the stunning hills will take your breath away. Then, on Gibb River Road, you'll find a plethora of swimming holes. Ultimately, there's something unique and wonderful to see in every corner of the Kimberley.  
The Diverse Range Of Wildlife
Do you enjoy watching wild animals such as birds, snakes, marine organisms, and a variety of other creatures? If so, the Kimberley region might be a great place to go. Mornington Wilderness Park, in particular, is at the vanguard of regional conservation and is noted for housing various endangered creatures.
Numerous Camping Opportunities
One of the best activities to do in Kimberley is to go out camping. With the sun setting over the magnificent gorges and the moon and its stars peering down on you at night, a bonfire could be a memorable way to conclude the day. 
There are plenty of campsites in the Kimberley region, whether you want to go to the beach or a park. What's more, is that most campgrounds include running water and restrooms. As a result, it's unlikely that your camping trip will be too inconvenient.
There are numerous gorgeous beaches throughout the world, particularly in Australia. However, in Australia, the Kimberley region is renowned for having some of the country's best beaches. If you check out the Cable beach or the red cliffs in the north of Broome, you'll understand why.
Have you ever been astounded by the geography of a place? Although that may not be a particularly engaging topic for some, the Kimberley region may enthral you with its beautiful landscapes. Whether it's the various swimming holes, red rocks, or magnificent freshwater streams, it's all out of this world.
Waterfalls, Streams, And Ponds That Are One-Of-A-Kind
Do you enjoy swimming? If so, you're in for a swimming streak if you visit the Kimberley region! This is because there are numerous waterfalls, streams, and streams in the area that can be swum in. Beaches are also available for individuals who enjoy swimming in seawater.  
Like any other country, the Kimberley region has a long and interesting history. About 40% of the people in the area are of Aboriginal descent. Besides that, the Kimberley area was home to hundreds of thousands of Bradshaw or Wandjina cave art paintings and sketches. These enigmatic and stunning murals are hidden in outback bush galleries carved into massive cliffs and terracotta rock surfaces. 
The way Kimberley runs today is shaped by how they lived in the past. Try learning more about it, and you'll see how intriguing it is.  
The Peaceful And Quiet Surroundings
If you're constantly stressed at work and need to find a place to respite, you can never go wrong with visiting the Kimberley region. Kimberley is never short of tranquillity. Even during the peak tourist season, when the place is bustling with visitors, you can still have your piece of heaven. After all, the area is about the same size as the state of California.
Final Thoughts
In Western Australia's far north, the Kimberley region offers a stunning landscape of waterfalls, gorges, beaches, and harsh desert. Notwithstanding its remoteness, the Kimberley region is becoming more and more popular as a tourist attraction. If you want to immerse yourself in the region's breathtaking scenery and meet the friendly locals, you should add this to your summer travel itinerary.