Written by

NewsServices.com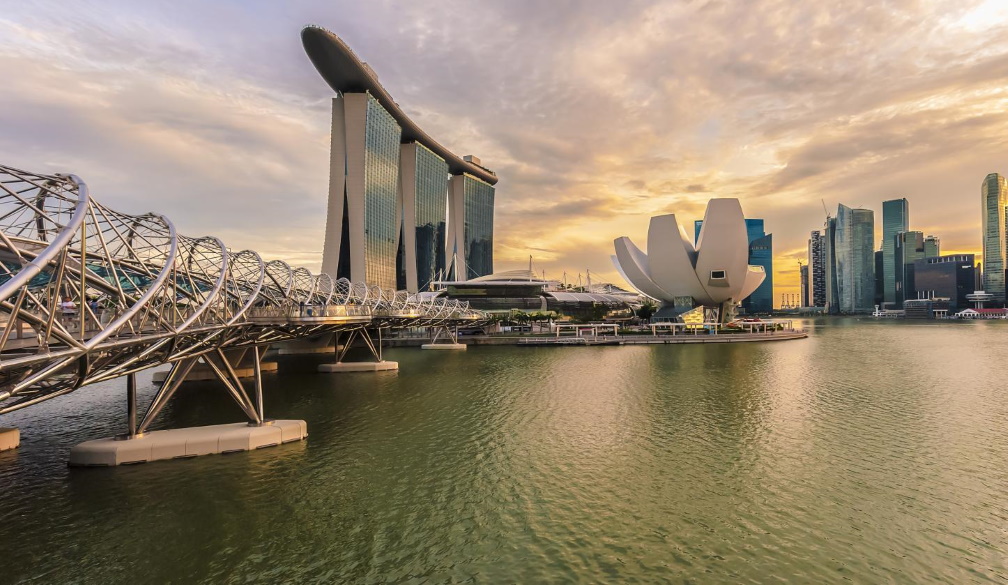 When it comes to travel, customers are looking over and beyond simple conveniences. In other words, the advancement in levels of awareness means travelers are looking at greater and better experiences. Brands in the hospitality industry have realized this and are pulling out all stops when it comes to improving experiences.
Whether you look at flight companies or hotels and service apartments, better experiences build a brand, ensure repeat customers and overall satisfaction levels. The last few years have seen a growing recognition of the benefits service apartments offer. They are bigger in terms of space, provide amenities like a kitchen, and offer greater cost affordability.
However, the question is- can service apartments provide quality experiences or not? In this article, we are going to help customers make the most out of their stay in service apartments. If you are someone that is planning to book a service apartment for short term accommodation in Singapore, this article is going to help you.
List of 5 Ways Service Apartments Can Provide Quality Experiences
Comfort that service apartments guarantee-
Think about it for a second. Will you feel more comfortable in one single room in a hotel or in three to four rooms in a service apartment? The answer is obvious.
The sheer aspect of space means that travelers will always be more comfortable in a service apartment. There is more to it than just sleeping in a comfortable bed.
You can make your coffee in a full-size kitchen, or call housekeeping once a week, you can do all this and much more in a service apartment. You are not the owner of a single room, rather you are occupying one whole apartment.
Personalized relationship with the staff at the service apartments-
Most travelers that book service apartments do so for longer periods when compared to a hotel. This differentiates the kind of service and staff behavior in both locations.
The staff at service apartments are trained to develop meaningful relationships. Since they have to look after and care for you over longer durations, the quality of the service that you are likely to receive is going to be top-notch.
Everything from the room cleaning to your meals can be individualized to suit your tastes and preferences. This plays an important role in elevating experiences.
The unique identity of service apartments improves experiences-
Most hotel rooms are similarly designed. In other words, they lack an individual character that can make spaces endearing. Not so in service apartments.
The best ones are to be found in vibrant and dynamic neighborhoods and hold on to their unique identities. Since they are fashioned on physical homes, each one retains some aspects that are individual to it.
When you stay in a service apartment over longer periods, you realize that the space becomes meaningful to you. Furniture touches, wall paints, and the overall décor vary from room to room.
Exceptional understanding of the guests and attention to detail-
This point relates to the overall quality levels that one can experience in service apartments. Individuals have intrinsic habits. In fact, no two individuals might have the same habits.
In service apartments, professionals working there start noticing these habits and offer service that makes the travelers and guests feel relaxed and at home. Small examples include taking care of a guest's dietary requirements or having them subscribe to their favorite newspaper so that they get a sense of familiarity during their stay.
There is no denying the fact that the personal touch in this regard helps in improving experiences. It makes guests feel special.
Flexibility and facilities ensure a feeling of warmth-
Hotels are notorious for overcharging guests for Wi-Fi usages. Service apartments offer high-speed internet connectivity in packages that are factored in the rental billings.
This means that just like your home, you can enjoy the internet and connectivity options, without ever feeling that you are getting exploited for the same.
The control over privacy and the ability to invite guests and colleagues over ensures that the service apartment starts mimicking your actual home. All these factors go a long way in promoting better experiences and quality for the guests.
The Bottom Line
Service apartments are exceptionally comfortable and offer a personalized warmth that hotels simply cannot match up to. This is why they are finding favor with business professionals as well as leisure travelers that are looking at better experiences at affordable price points. If you have any questions, you would like us to address the subject, please let us know in the comments below.