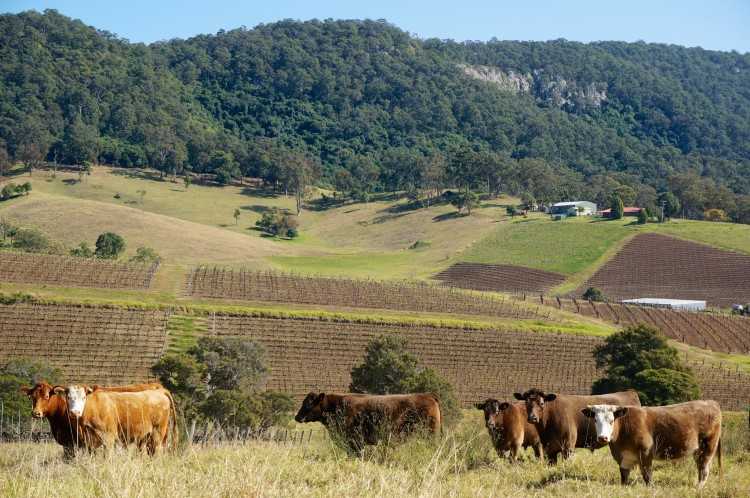 Ever feel like spending time in a place where you will experience peace and amazing beauties of nature? Probably each one of us has at least once thought of visiting such a place. If you are planning to spend some time for yourself or with your family for a weekend, there are amazing places in Australia.
New south wales is one of the well known destinations in Australia. The location lies in the east coast of Australia and the popularity of the destinations has grown immensely as it is considered as the best place for summer vacation. It has fascinating spots for tourists.
Today we will be discussing the best spots in New South Wales for you to explore and will be suggesting you the top six places in New South Wales. Check them out and plan your blissful weekend today!


Forster
Forster is a place of water activities. If you are one of those people who love water activities, Forster would be the most recommended place for you. It has every kind of water activities, like Aqua jetpack flying, sailboarding, whale and dolphin cruises, Scuba diving, fishing and more. Apart from that you can prefer deep sea fishing too. If you feel you want to do something more, then you can enjoy the long road trip to the new castle and have a fun picnic.


Wolgan Valley
Wolgan Valley is located near Wolgan River. It has some mesmerizing sights and it is the most underrated place for tourists to visit. Wolgan valley is promoted by One&only. Emirates One&Only Wolgan valley provides the best luxury and best comfort to tourists.
People have a lot to see in Wolgan Valley. As waking up with beautiful sunrise and watching the sun rising besides blue mountains of the valley. The Emirates One&only is a resort with full facilities and accommodations required for any tourists.


Kangaroo Valley
Kangaroo Valley is a small town in South Wales and it is known for the Kangaroo river flowing through it. The valley has a wildlife and dense rainforest. The region has its museums to display its settlements and to showcase the interesting facts and history about the place. Morton National Park is a popular place in Kangaroo Valley.
People over there can enjoy and have fun by riding a horse and hiking and exploring the forest. You can go camping places as well. People can have a river side picnic and enjoy a family time or a group time. Capture the great memories in Kangaroo Valley.


Oberon
Oberon the snow covered place is well recognised and blessed with tourists. It is famous because of snowfall and its weather conditions. The sights become more beautiful when Oberon is covered with Snow.
People have Mount Bindo to hike and Vulcan State Forest to camp over there. The state has beautiful gardens and parks. Lake Oberon is the most famous lake in the state. One can Enjoy their best time in Oberon while connecting to nature and spending your time in a peaceful environment. Check out more on things to do in Oberon here visitnsw.com

Hunter Valley
Hunter valley is one of the prime destinations for tourists who visit Australia. Not just a prime destination but this place is the 6th most visited place in the New South Wales region of Australia. This place is preferred by tourists because it has the most stunning landscapes and also has one of the best wineries in the form of hunter valley wineries.
Hunter Valley could be a perfect place for your weekend trip as you will enjoy your time over there and your heart will feel the beauty of the place. As hunter valley hosts more than 150 wineries it is one of the best places to plan a vacation.


Blackheath
Visiting Blackheath would be the best decision for you. The destination is best for the people who love to visit places like huge mountains, waterfalls, lakes and more. Blackheath is full of such beauties. The most popular place in Blackheath is the Grand Canyon Walking Track.
The place has observation points at the end of the road at Govetts Leap Road. After that Govetts Leap Lookout is the picking place in Black heath and you can enjoy your family with the great valley view.