Written by

Daily Bulletin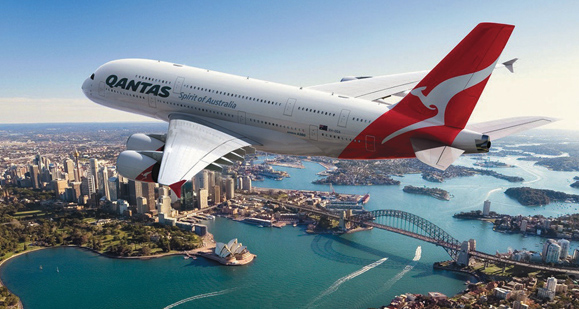 Traveling across Australia by car, what can be better than that? The country is beautiful in all seasons, in any weather, on any day. However, due to its rich diversity, you do need to complete some proper preparations, based on where exactly you are about to drive. The weather in different parts of Australia is on the opposite extreme sides of the spectrum. It can be too hot or freezing, too timid, or dry. Regardless of any potential difficulties of such a road trip, it can be a lifetime adventure. Of course, to complete such a trip with only good memories and no unnecessary stress, you need to know what to expect and bring with you. So, here is the road trip packing list. These are the things you need to take while traveling in Australia.


Driving Essentials
First things first, your car becomes your home, your safety zone, and, basically, your new best friend during this road trip. Hence, you need to show good care of it. There are many driving essentials you need to prepare or take along ahead of the trip. First, do a full check of your car a month in advance of your trip. It is crucial for completing a trip without any unpleasant surprises along the way. Plus, it is always cheaper to prevent a problem than to fix the outcomes.
Second, take any spare change that there is. It includes everything from a spare tire to spare car keys (you can thank me later). Also, take an emergency roadside assistance kit. Even if you can't repair your car yourself, you may find someone on a road who can. This is when the tools are needed.
Don't forget about the minor things, such as car window sun shades, or reflective shades. They can keep you sane during those hot Australian days. Things like USB car charger, phone holder, or printed maps are other essentials you shouldn't forget.


Camping Gear
There are two types of travelers on road trips. There are those who prefer to make reservations in hotels along the way and spend nights in the comfort of the civilizations. There are also travelers who prefer sleeping outdoors, enduring life on a road with a full camping experience. The first type already knows what to do. The second type, though, needs to prepare proper camping gear. Before everything else, you need a tent. We recommend a roof rack tent. It is safe, it is easy to set up, and it is much more practical.
Second, you need sleeping bags and pads. Pick sleeping bags according to the season, you don't want anything too warm or too cold. You also need camping kitchen gear for preparing breakfast and late-night snacks. This includes a gas camp stove and a few gas bottles. These are all the essentials you need, the rest, to be honest, is quite optional. You may also enjoy such extra things like a hammock, hand-out camp chairs, or a picnic blanket. It's up to you.


Personal Items
Once, your car and camping gear is ready, it's time to think of personal items for your comfort. First, do get yourself a neck pillow. It's perfect for long drives and may prevent terrible neck pains. Get sunglasses and sunscreen regardless of the season. Always have a hand sanitizer on you. Things like cleaning wipes and tissues are also a must. Next, you are about to spend most of your day whether sitting or exploring nature, so take only comfortable clothes and shoes. Overall, think of items that are absolute must-haves for you and take them with you. This is a great benefit to traveling by car - you can take anything you need with no limitations other than spare space.


Food and drinks
Of course, you will have many chances to buy food along the way. Though, there are many essential rules you should follow. First, your goal is to avoid food poisonings at any cost. Don't keep your food in a hot car for too long, don't eat in shady road cafes, and so on. You know the drill. To feel well and energized throughout the entire road trip, you need healthy foods and a lot of water. Bring a lot of snacks, and try to eat a lot of good nutritious food. Stay hydrated!


Entertainment
To make a road trip more fun, think of things you can do while driving. You can buy some audiobooks, prepare a perfect (and very long) road trip playlist, learn some new road games, and other things like that. If you are coming on a family road trip, don't forget to download some cartoons for your kids. Another good idea would be to find podcasts or audio documentaries about the history of the places you are passing by. It will enhance your experience and educate you about the country.