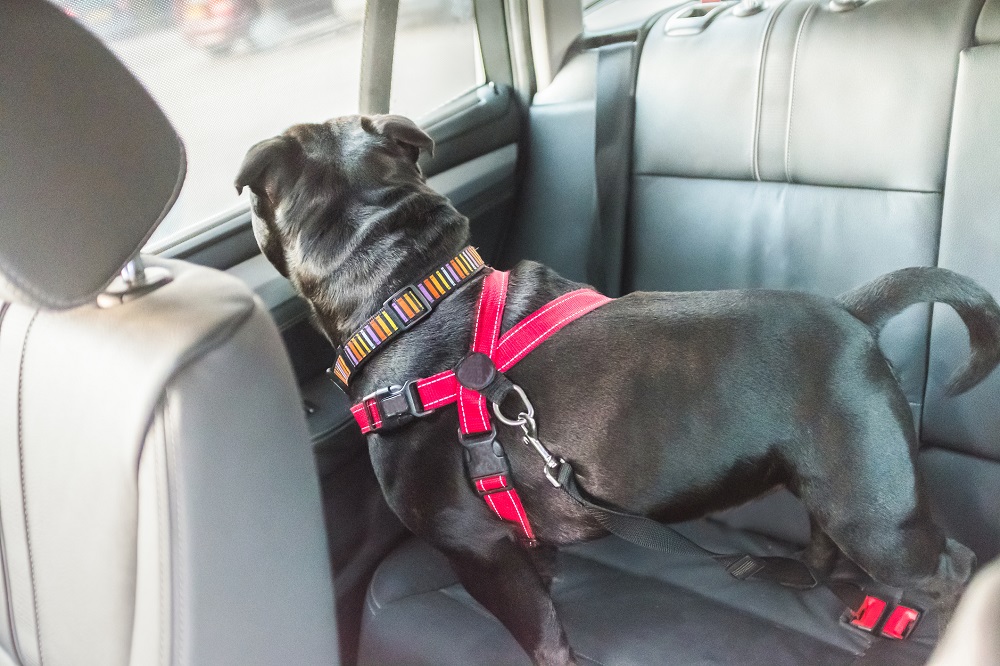 Only a pet parent can understand the dilemma one experiences while planning a vacation. Do you leave your pets at home?  Will you get a pet sitter or someone to take care of them while you are away? Or do you take them along? But travelling with them would mean a lot would have to be taken care of. What do you do?
Travelling with your pet doesn't just mean you hop in a car and embark on a journey with them. It means a lot more! You wouldn't leave behind your kid, right? Just like a child needs a lot of attention, pets do too. Before it gets too overwhelming for you, let's get to the point. Let's discuss some things that you have to take care of while planning a trip with your pet. Here we go!
Transport
Planning to take a flight to your destination? You need to check with the airlines if they have special arrangements for pets. Also, some airlines do not allow certain breeds of dogs, like pugs, on their planes. This is because they get breathing problems in the cargo. It is also advised to leave your pets home if they have been having health problems lately or are not fit to fly. Consult your vet for this.
If you plan to travel by car, it is advised to make them familiar with the feeling of a moving vehicle. Start taking them for short drives a few days prior to the scheduled departure. Always carry their favourite toy or treat to give them a sense of familiarity.
Safety
Every pet parent is highly concerned about the security of their pet. Taking a few measures would keep your pet safe during the trip. The most important one is to put an identification tag on your pet. Write your phone number and the place you will be staying at. You can also consider fitting your pet with a permanent identification microchip.
While you are travelling in a car, don't allow your pet to take its head out of the window. There is a risk of them getting hurt by flying objects or sudden brakes and jerks. Do not leave them loose inside the vehicle. If they smell or hear something, they may panic or jump in the direction of the noise. This may cause accidents.
You can avoid this by keeping them in a well-ventilated crate or carrier. Make them familiar with it a few days prior and train them to behave in the car. You may want to consider enrolling your pup in a puppy school for some basic training.
Also, never leave your pet in a parked vehicle. Take them along! It's because both cold and hot climate make it worse for the pet in the car.
Health
There are high chances of your pet getting sick during the trip or in the car or flight. To prevent this you have to make sure you always carry a first-aid kit with you. Pack bandages, gauze and hydrogen peroxide for situations where you have to induce vomiting.
Also, if your pet hasn't travelled before, it is advised to consult a vet or take it for a checkup. It is also advised to keep a check on your pet's activities for any signs of discomfort which need to be addressed before the trip. Sedating your pet can also be an option if your pet experiences a high level of anxiety in unfamiliar settings. Sedating may seem inappropriate to you but you can help them save the trauma.
Food
It is advised to avoid giving food to your pet during the journey so as to prevent vomiting. Give them food before the journey and take them for a walk or play with them. This will make them tired and increase the chances of them falling asleep during the journey. You can give them food as soon as you reach your destination.
Pack food and water for your pet, something that your pet loves to eat! Sometimes all they need is familiarity. Also, feeding them with your packed water will reduce the chances of their stomach getting upset due to change of water.
Final Words
Neither you or your pet will be happy when you are away on a vacation without your pet. Most of the time you will be thinking about your pet, and wondering if they are doing everything right and on time. So why not take them along? A few measures, some planning and preparation, and you are set to go on a vacation with your pet.