Written by

Michael Warren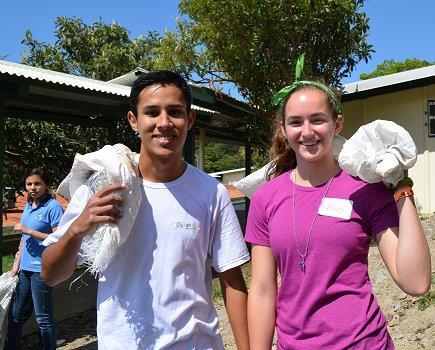 Best Travel Programs
Participating in travel programs provides students with far more learning opportunities that regular classroom education. Thanks to them, they can gain some real-world experience and widen their horizons. The aforementioned is key to boosting their confidence and helping them develop a sense of identity. This article will familiarize you with some of the best travel programs for students in the US.


Summer Travel Programs for Students


Whenever we hear the word "summer," we always feel an enormous sense of relief. Hot weather and holiday opportunities make summer one of the most longed-for seasons among students. However, having no specific holiday plan may result in a boring family vacation and ruin the entire experience. Summer travel programs enable students with an adventurous spirit and passion for exploring new places, visiting exotic locations and doing things they've never done before. The following are examples of the best summer travel programs for students in the United States.


Engineering and Robotics Trip at the MIT Campus
No summer would be perfect without a ten-day trip to the MIT campus. This is an excellent opportunity for engineering enthusiasts to acquire immense knowledge about computer science and bring themselves up to date with the latest advances in robotics and microcomputers. When you're just a high-schooler, you can already start preparing for the "adult" college life and all the opportunities it brings you. Of course, there will be difficulties, as well, but there are services (like https://au.bestcustomwriting.com/) who will help you, so do not despair!


The Alaska Expedition
An expedition to Alaska will let you experience some of the world's most diverse wildlife, as well as boost your photography skills. You'll get to hike across Denali's tundra and taiga, learn about glacial morphology and pick up some ice-climbing skills.


Volunteer Travel Programs for Students
It takes a passion to qualify for volunteer travel programs for students The majority of students volunteering for travel programs want to refine their skills in whatever field they are enthusiastic about. For example, volunteer travel programs in tourism can help them enhance their perception and gain a better understanding of other cultures. For more information on volunteer programs, please, visit.


A Call of the Wild in Colorado
By signing up for "A Call of the WIld" you get to travel to Colorado and participate in an environmental community service program. You'll be able to visit a wolf sanctuary and help the local staff repair and clean enclosures. You will also be provided with an opportunity to feed the wolves and learn about efforts aimed at restoring their natural habitat. If you feel a little adventurous, you can go rafting in the Arkansas River, soaking in hot springs, and rock climbing. You can also enjoy a bird's eye view of the Arkansas River canyon by taking the Aerial Course.
International Travel Programs for Students


To expand their worldview, you may also take part in international travel programs for students. International learning service programs can help them improve their professional skills and boost self-awareness.
A well-organized international travel program can help students make the best of their time abroad. The below review will let you know about some of the benefits that come with taking part in such programs.
International Travel Program to Mexico
Students with a passion for art and culture should definitely consider traveling to Mexico. A combination of rich and diverse culture, colorful history and centuries-old traditions makes Mexico a great destination for any culturally and artistically aware individual.
International Travel Program to Madagascar
Madagascar is the best place to go for all plant and animal lovers. More than eighty percent of the animal and plant species in Madagascar are not found anywhere else in the world. Therefore, a trip to the biggest island nation in Africa is an experience of a lifetime. Cultural diversity makes Madagascar one of the best destinations to include in any international travel program.
By taking part in the above travel programs, students can pick up new skills, see life from a different perspective, and develop themselves academically, socially, and even professionally. Travel programs are also an excellent opportunity for them to become self-reliant individuals who can tackle any challenges life throws their way.