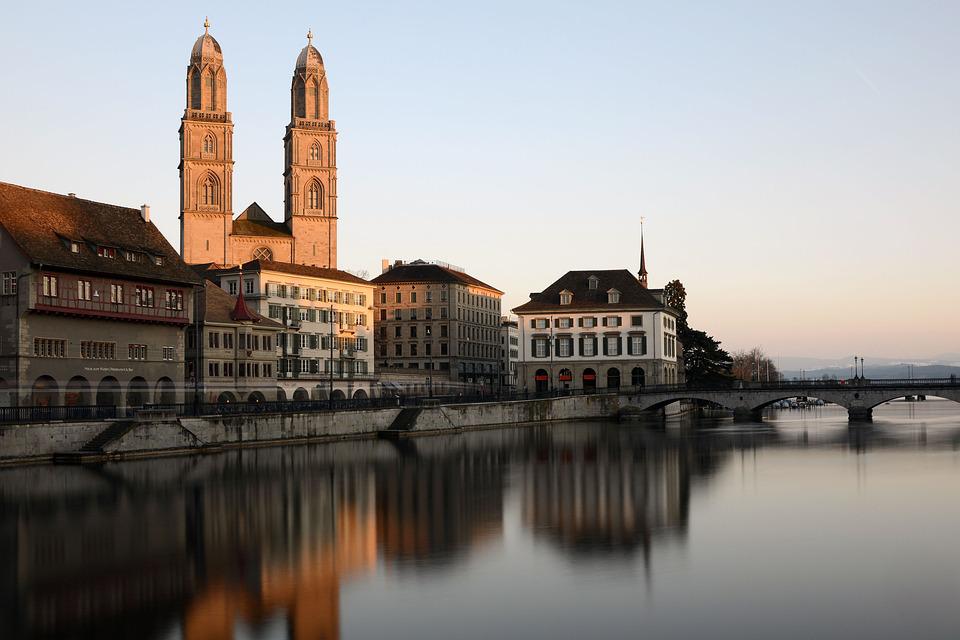 Oh, the New Year. The time of year when anything seems possible and everything seems doable. For some people, nothing will change over the course of the next 12 months. For others, everything may.

If you are ready to go on the adventure of a lifetime, read on for the three essential steps to make your dream of working abroad come true this year.


1. Research your possibilities.
First and foremost, you need to take the time to sit with yourself, be realistic about your skills and experience, and then do research on potential options for working abroad. It is a big world, with plenty of opportunities; but, in order to be successful in finding a role elsewhere, you need to zoom in on positions, companies and countries that are right for you.

You don't need a million options. You just need a couple of prospects that are actually realistic.

This step is going to be different for every individual because no two people have the exact same skills and qualifications to bring to the table, or the same interests. Furthermore, every country has different options and requirements.

For example, Australia offers several different skilled permanent immigration visa options such as the Australian Skilled Nominated or Sponsored Visa 489, Australian Skilled Independent Visa 189 and Australian Skilled Independent Visa 190. While all are for skilled workers, some require sponsorship from companies or states while others don't.
Obtaining an Australian skilled independent visa is a dream for many as the country is overflowing with opportunity for a diverse group of workers.

While it may seem overwhelming at first, your best bet is to hone in on areas and industries that make sense for your qualifications. Don't waste your time researching every company and every country's rules. Keep narrowing down your options until you arrive at the best and most logical ones to help you start making things happen.


2. Develop your application.
Once you are well into your research stage, it is time to start preparing your resume and finding a unique angle to sell yourself to potential employers. In fact, knowing how to pitch yourself and demonstrating why you are the perfect person for a said job is a significant part of making this dream come true.

After all, while you can certainly make this happen, you have to recognize that you aren't going to be the only person applying for a position. Therefore, it is imperative that you illustrate what "special something" only you can bring to the role. While previous experiences and jobs are certainly going to be a part of it, don't overlook your hobbies, volunteering experience, and other activities that have helped you grow and improve over the years.

Additionally, employers want to hire people who are curious, hardworking, adaptable, dependable and self-reliant. Therefore, make sure that you are exhibiting these traits in your application.


3. Bring in help.
For most people, the gigantic task of finding work in another country is enough for them to press the "stop" button on their dreams. This is understandable as there are many steps and hurdles to move through before everything is finally signed, sealed and delivered, and you are on a flight to your new home.

Luckily, there are professional immigration consultants who have helped many people before you make this dream a reality. Whether you need help filling in forms (everyone wants to make sure they are answering correctly!) or are not sure which visas you qualify for, working with an immigration consultant can ensure that you are on the right track.

Additionally, if you want to reduce the amount of stress you endure throughout this process, or if you want to obtain a visa as soon as possible, then reaching out to immigration consultants in Dubai (or wherever you reside) is a surefire way of making it happen.

Have you ever dreamed of working in a different country? What steps are you going to take this year to make it happen? Let us know your thoughts and any challenges you are facing in the comments below!
AUTHOR BIO
Bevan Berning is an Immigration professional and owner of Pathway Visas, an Immigration Agency dealing mostly with skilled immigration to Canada and Australia. Bevan's enthusiasm for the industry has kept in the Immigration field for the past seven years. Bevan is South African by birth and has been residing in Dubai for the past eight years.