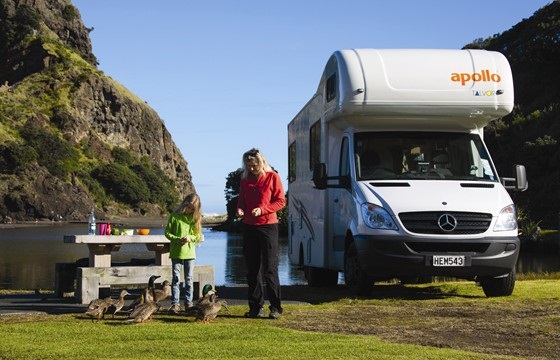 No one wants to leave their pet at home and why should you have to? When it comes to traveling around in a
campervan hire New Zealand
, you may not want to live your precious animal back home. You shouldn't have to.
While it will take time and planning for a successful road trip with your pet when travelling in a campervan hire New Zealand, it's something that is worth considering. A road trip with your pet can be an unforgettable experience—especially when you choose the best pet-friendly destinations.
From beaches that dogs are allowed to be on to parks that they can roam in without a leash, New Zealand does have destinations that you can visit with your pet. To help you plan for a trip of a lifetime with your favorite pet in tow, here are some of our favorite destinations where you can take your pet in New Zealand:
Auckland
: Auckland is just a good idea, no matter what. It's one of the best places to visit for anyone who is going to New Zealand, but if you're on a trip with your pet, you'll appreciate how dog-friendly it is. From the parks that let you have your dog off the leash to the special cafes where you're more than welcome to bring your pet, Auckland is so animal-friendly, you may want to move there.
Christchurch
: Christchurch is an iconic city that you should visit when you go to New Zealand, but what makes it even better is that Christchurch is all about canines. A park that your dog is going to adore in Christchurch is the Groynes Dog Park, where you'll find a river for them to swim in if they are a water-loving animal, trees to hide behind, and plenty of other dogs to meet.
Wellington
: Roam free with your pup in Wellington, where you will find off-leash places for you both to have a blast. You can explore together in Otari Wiltonas Bush or you could also meet up with other dog-friendly people in one of the many dog social groups that exist in Wellington. In fact, Wellington is where you can find special spots where you can order food for you and food for your animal at one spot. If you've been looking for a place where you can truly enjoy exploring and so can your animal, Wellington may be it.
Hamilton
: Dogs are certainly welcome in Hamilton, so if you're hoping for a New Zealand destination where you can join meet-up groups so your dog can make new friends, this may be an ideal stop for your New Zealand road trip. Dog friendly areas in Hamilton include Days Park, Pukete Farm Park, and Waikato River.

Tips For A Successful Road Trip With Your Pet
As you travel around with your animal, here are some tips for an amazing road trip with your beloved pet:
*  Make sure to bring enough dog food to last the trip. If your animal has special dietary needs, you're going to want to make sure to plan ahead. Maybe you have a special kind of food that your dog eats back home. If you don't bring it on your trip, you may find that you can't find the same type on your trip. Abrupt changes in a dog diet can lead them to get sick, so consider this before setting out.
*  Consider how your dog does back home in your car. Some pets love being in the car yet other ones get major anxiety in a moving vehicle. What kind of dog is yours? If you've seen that they are anxious every time you get in the car, you may want to reconsider road tripping with them. If your dog is still little and you want to travel with them in the future, consider training them to see car rides as a positive thing.
*  Make frequent stops on your trip. Your animal will need to take care of business on your trip, so make sure to take breaks on your trip. Let them roam and "stretch their legs" as you travel from one place to the next on your road trip. It will also be good for you.
In Conclusion
Are you ready for a trip of a lifetime? It's going to be a lot of fun traveling with your animal and you're bound to make some pretty great memories. If you have a close connection with your pet, you most likely don't want to leave them at home.
It is possible to travel with your animal in a campervan hire New Zealand. Just make sure to plan ahead, join dog groups in your destinations, and make sure that your animal is comfortable every step of the way. While it doesn't take extra preparation for a successful trip, it's worth all the effort.