Written by

Michelle Grattan, Professorial Fellow, University of Canberra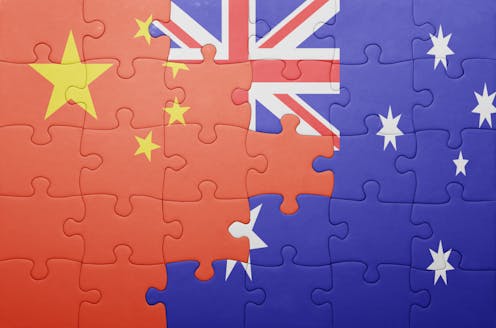 After its calls for an inquiry into the origins of the coronavirus, Australia has found itself targeted by China with trade retaliation as well as sharp rhetoric.
In this podcast, we talk with two prominent China experts about the superpower's wider ambitions and tactics and the bilateral relationship.
Clive Hamilton, from Charles Sturt University, has just coauthored, with Mareike Ohlberg, Hidden Hand. The book probes China's ever-expanding activities on the international stage. "From Beijing's perspective, they see themselves not in a new Cold War, but still in the old Cold War," Hamilton says.
Richard McGregor, who as a journalist reported from China for many years, last year published Xi Jinping: The Backlash. McGregor argues for a rather different "tone" in Australia's diplomacy. "We always seem to want to bring on a fight with China, and that ignores the economic equities we have in the relationship. We don't want to give them any excuse to unfairly punish us."
Authors: Michelle Grattan, Professorial Fellow, University of Canberra
Read more https://theconversation.com/politics-with-michelle-grattan-clive-hamilton-and-richard-mcgregor-on-australia-china-relations-140959