Written by

Lisa Bricknell, Senior Lecturer in Environmental Health, CQUniversity Australia
Now we have fewer cases of COVID-19, and restrictions are lifting, many of us are thinking of rejuvenating our social lives by heading to our local cafe or favourite restaurant.
What can we do to reduce the risk of infection? And what should managers be doing to keep us safe?
Read more: How cafes, bars, gyms, barbershops and other 'third places' create our social fabric
COVID-19 is an infectious disease spread directly from person to person, carried in droplets from an infected person's breath, cough or sneeze. If the droplets come into contact with another person's eyes or are breathed in, that person may develop the disease.
Those droplets can also fall onto surfaces, where the virus can survive for up to 72 hours. If someone touches these surfaces, then touches their face, they can also become infected.
Read more: 7 questions answered on how to socialise safely as coronavirus restrictions ease
Eating out has led to several clusters
We know people around the world have become infected while eating out.
Back in late January and early February, three clusters of COVID-19 cases in China were connected to dining in a single restaurant. A total of 10 people became ill over the next three weeks.
The air-conditioning had apparently carried contaminated droplets from an infectious diner to nearby tables. This prompted the researchers to recommend restaurants increase their ventilation and sit customers at tables further apart.
Read more: We know how long coronavirus survives on surfaces. Here's what it means for handling money, food and more
In Queensland, more than 20 people connected with a private birthday party at a Sunshine Coast restaurant contracted the virus. Four were staff, the rest guests. We don't know the source of infection.
Other outbreaks have been linked with restaurants in Hawaii, Los Angeles and a fast food restaurant in Melbourne.
The path to infection
Let's consider the risk of infection from the moment you arrive at a restaurant or cafe.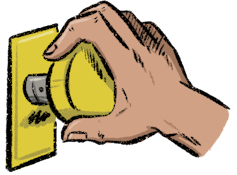 Authors: Lisa Bricknell, Senior Lecturer in Environmental Health, CQUniversity Australia
Read more https://theconversation.com/how-to-stay-safe-in-restaurants-and-cafes-139117