Written by

Richard Holden, Professor of Economics, UNSW
Trade tensions between Australia and China have escalated to the point where China has placed an 80.5% tariff on Australian barley imports, beginning this week.
China has been a huge market for Australian barley. It accounted for more than 70% of Australia's exports between 2015 and 2018 and in 2016–17 it bought almost 6 million tonnes.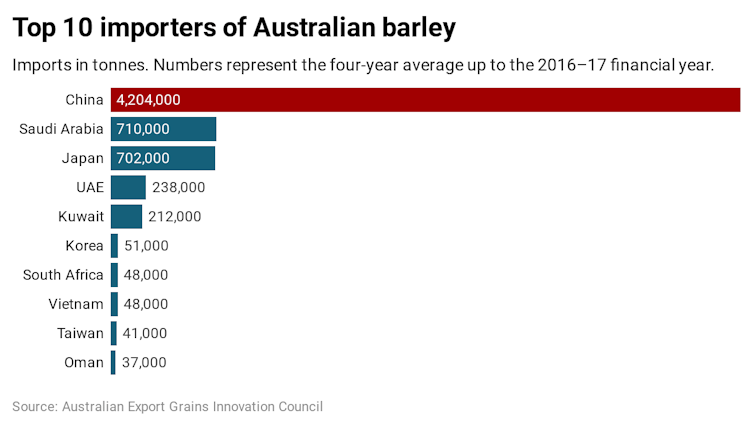 Authors: Richard Holden, Professor of Economics, UNSW
Read more https://theconversation.com/vital-signs-australian-barley-growers-are-the-victims-of-weaponised-trade-rules-139037