Written by

Andrea Harvey, Veterinary Specialist, PhD scholar (wild horse ecology & welfare), University of Technology Sydney
Cats have recently been on the tail-end of bad press, with recent research finding roaming pet cats kill 390 million animals per year in Australia. Most of them are native species.
To protect our native wildlife, who never evolved with such an efficient predator, it's imperative we keep our cats contained – all day, every day.
Read more: One cat, one year, 110 native animals: lock up your pet, it's a killing machine
In Australia, Canberra leads the way in introducing initiatives such as "cat curfews", and rangers can seize free-roaming cats in declared areas with infringement notices of up to A$1,500. It's likely this will be followed in other places as local government authorities become more proactive.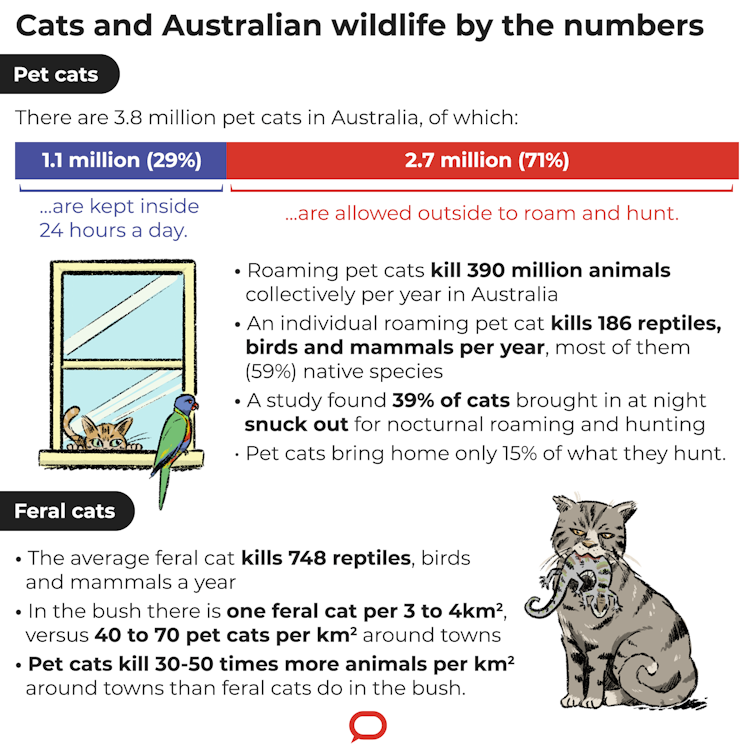 Authors: Andrea Harvey, Veterinary Specialist, PhD scholar (wild horse ecology & welfare), University of Technology Sydney
Read more https://theconversation.com/dont-let-them-out-15-ways-to-keep-your-indoor-cat-happy-138716