Written by

Michelle Grattan, Professorial Fellow, University of Canberra
Treasurer Josh Frydenberg will warn against the danger of a protectionist push in Australia as a result of the virus crisis, in a Tuesday speech that also stresses it is vital to get the country moving as soon as possible.
"There is a risk that protectionist sentiment re-emerges on the other side of the crisis, and for that we must be vigilant," Frydenberg will tell the National Press Club. An extract of his address was released ahead of delivery.
The crisis has prompted a debate about Australia being too dependent on China in terms of both exports and imports, with calls for greater self-sufficiency.
Without mentioning China in the extract, Frydenberg says, "While we must always safeguard our national interest, we must also recognise the great benefits that have accrued to Australia as a trading nation".
"Unleashing the power of dynamic, innovative, and open markets must be central to the recovery, with the private sector leading job creation, not government."
As the national cabinet this week considers lifting some restrictions, Frydenberg says for every extra week they remain, "Treasury estimates that we will see close to a $4 billion reduction in economic activity from a combination of reduced workforce participation, productivity and consumption.
"This is equivalent to what around four million Australians on the median wage would earn in a week."
"We must get people back into jobs and back into work."
He points out the longer people are unemployed, the harder it is to rejoin the workforce – in the early 1990s, unemployment increased by 5% over three years, then took seven years to get back to its former level.
"As has been remarked, unemployment went up in the elevator, and went down by the stairs. In the current coronavirus, it is expected the unemployment rate will go up by around 5% in three months, let alone three years. It underlines the importance of getting people back to work as soon as possible to avoid the long-term economic and social impacts from a high unemployment rate."
The national cabinet meets on Tuesday and Friday, with announcements on Friday about unwinding some restrictions.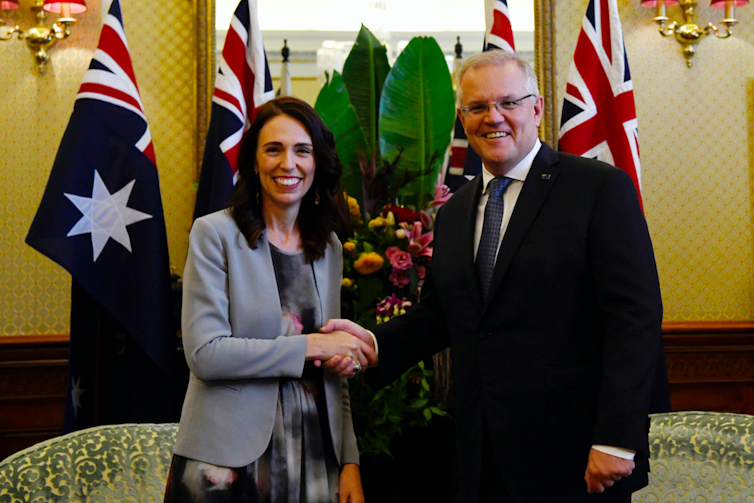 Authors: Michelle Grattan, Professorial Fellow, University of Canberra
Read more https://theconversation.com/josh-frydenberg-warns-against-australia-turning-protectionist-after-covid-137810