Written by

Mark Pearson, Professor of Journalism and Social Media, Griffith Centre for Social and Cultural Research, Griffith University, Griffith University
Thousands of employees internationally are already working from home in COVID-19 self-isolation because of their recent travel, related symptoms or immune system vulnerability.
But to do so while habitually checking the news on devices - and allowing 24/7 news channels to play non-stop in the background - might erode your productivity and increase stress and anxiety.
A foundational element of media literacy in the digital era is striking an appropriate balance between news consumption and other activities. Even before the current crises, Australian research demonstrated news avoidance had risen among news consumers from 57% in 2017 to 62% in 2019, driven by a sense of news fatigue.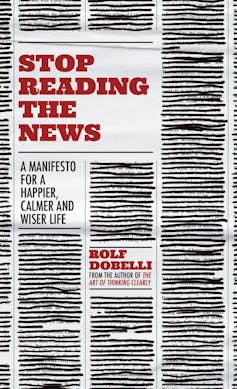 Authors: Mark Pearson, Professor of Journalism and Social Media, Griffith Centre for Social and Cultural Research, Griffith University, Griffith University
Read more https://theconversation.com/coronavirus-5-ways-to-manage-your-news-consumption-in-times-of-crisis-133614