Written by

Michelle Ward, PhD Candidate, The University of Queensland
More than one billion mammals, birds, and reptiles across eastern Australia are estimated to have been affected by the current fire catastrophe.
Many animals and plants have been incinerated or suffocated by smoke and ash. Others may have escaped the blaze only to die of exhaustion or starvation, or be picked off by predators.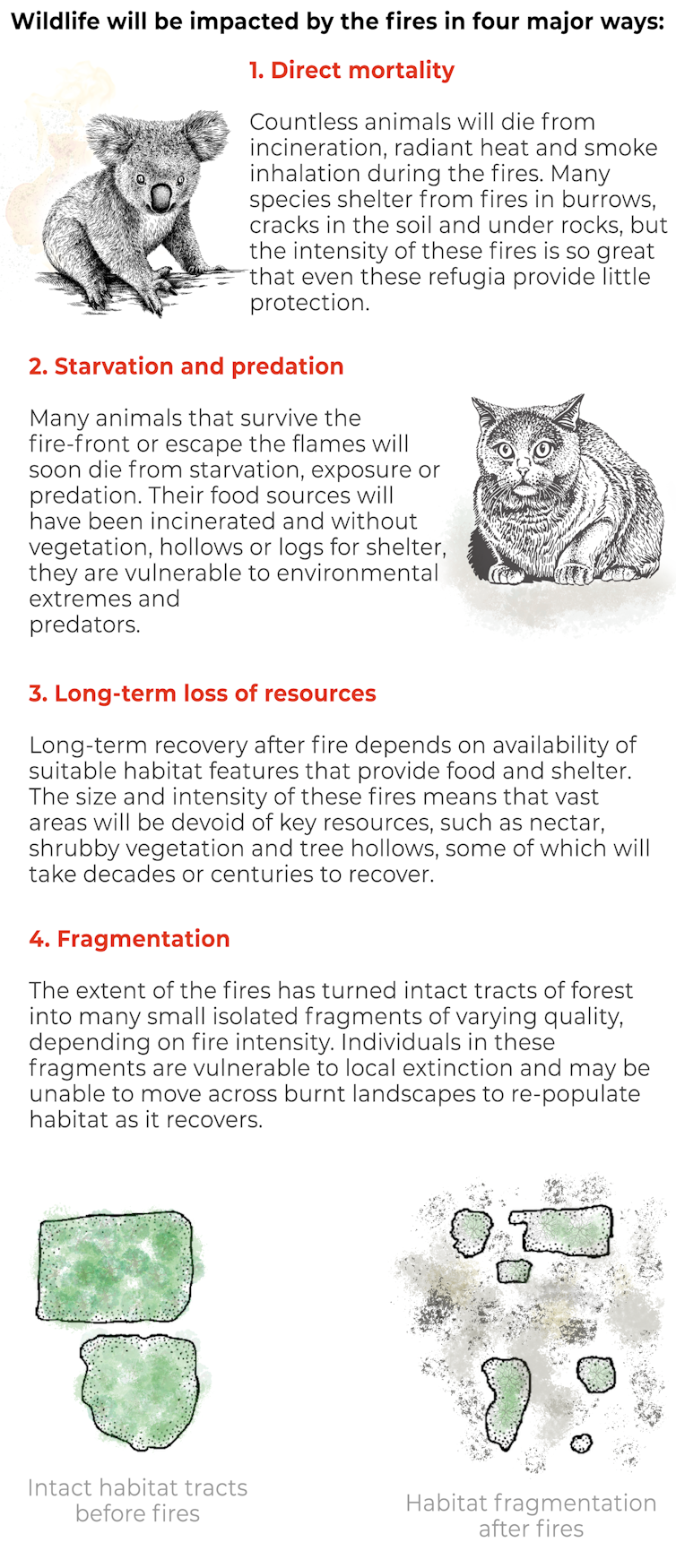 Authors: Michelle Ward, PhD Candidate, The University of Queensland
Read more http://theconversation.com/six-million-hectares-of-threatened-species-habitat-up-in-smoke-129438