Written by

Brigid Maher, Senior Lecturer in Italian Studies, La Trobe University
In our series, Guide to the classics, experts explain key works of literature.
Many young children have flirted with the notion of escaping, once and for all, those stifling rules and obligations invoked at dinnertime: eat your greens, finish everything on your plate…
Few (thankfully) will have the kind of commitment required to take this rebellion to the extremes of Cosimo Piovasco di Rondò, protagonist of Italo Calvino's enchanting novel, The Baron in the Trees.
The meal in question is indeed stomach-turning: snail soup followed by a main course of snails.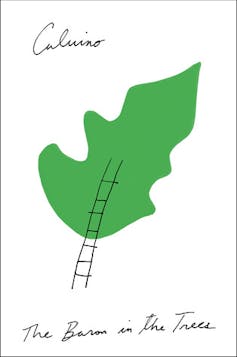 Authors: Brigid Maher, Senior Lecturer in Italian Studies, La Trobe University
Read more http://theconversation.com/the-baron-in-the-trees-a-deeply-serious-arboreal-adventure-with-a-message-for-our-times-100450