Written by

Debra Wain, Academic in Professional and Creaive Writing, Deakin University
Why do we tell stories, and how are they crafted? In this series, we unpick the work of the writer on both page and screen.
Anna Spargo-Ryan's debut novel, The Paper House (2016), is a layered articulation of loss and grief, perception and reality. It explores the nature of reality as felt and lived by protagonist Heather – not always what the other characters consider as real.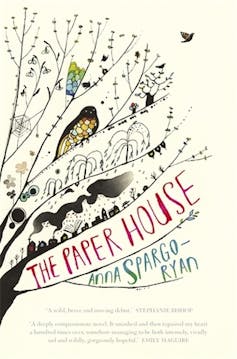 Authors: Debra Wain, Academic in Professional and Creaive Writing, Deakin University
Read more http://theconversation.com/inside-the-story-the-art-and-genius-of-metaphor-in-anna-spargo-ryans-the-paper-house-120506