Written by

Gregory Moore, Doctor of Botany, University of Melbourne
Sign up to the Beating Around the Bush newsletter here, and suggest a plant we should cover at batb@theconversation.edu.au.
When you are in the northern part of Western Australia, one of nature's joys is seeing a large boab tree close up, perhaps for the first time.
The boab (Adansonia gregorii) is a native to this part of Australia, but is related to the broader group of species called boababs that live in Madagascar and Africa – but more on that connection later.
Boabs are also called bottle trees, the tree of life, boababs and Australian boababs. Some of the indigenous Australian names include gadawon and larrgadi.
From their iconic swollen trunks, to living up to 2,000 years and the many uses for their "superfood" fruits, here's what makes boab trees so fascinating.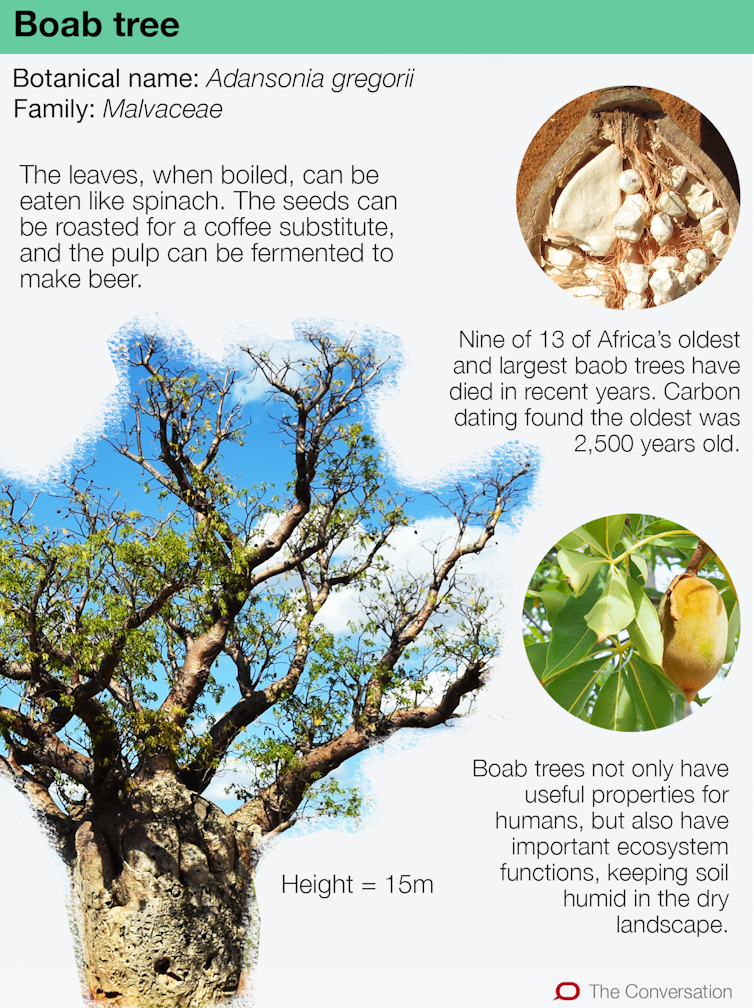 Authors: Gregory Moore, Doctor of Botany, University of Melbourne
Read more http://theconversation.com/built-like-buildings-boab-trees-are-life-savers-with-a-chequered-past-118821