Written by

Helen Barcham, PhD candidate, Western Sydney University
I Need to Know is an ongoing series for teens in search of reliable, confidential advice about life's tricky questions. If you're a teen, send us your questions about sex, drugs, health and relationships and we'll ask an expert to answer it for you.
Do you need to shave your vagina before having sex? Anonymous
Key points
An estimated 60% of young women remove their pubic hair
Pornography does not reflect women's diversity
If you're shaving your pubic hair, use a mirror and clean razor
Shaving before sex is your choice.
It can be challenging for girls and women to learn how to relate to their bodies because there are so few resources available to adequately guide us. It's no wonder, then, that you ask this important question!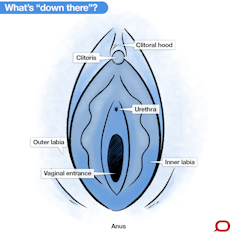 Authors: Helen Barcham, PhD candidate, Western Sydney University
Read more http://theconversation.com/do-i-need-to-shave-my-pubic-hair-before-having-sex-114614