Written by

Marion Terrill, Transport and Cities Program Director, Grattan Institute
Sydney is awash with construction activity – new motorways, light rail and the Metro project are all part of an infrastructure deluge. And as New South Wales voters head to the polls, the two major parties keep raining promises on electorates of ever-larger, ever-faster transport projects.
But with early voting now open, it's time to take stock. And Grattan Institute has tallied the numbers to help make sense of it all.
First, the total cost: Labor is promising about A$50 billion of transport projects, and the Coalition about A$70 billion. And the five largest projects on each side together account for more than three-quarters of the total cost. This matters – the bigger the project, the more likely it'll go over budget, and in a big way.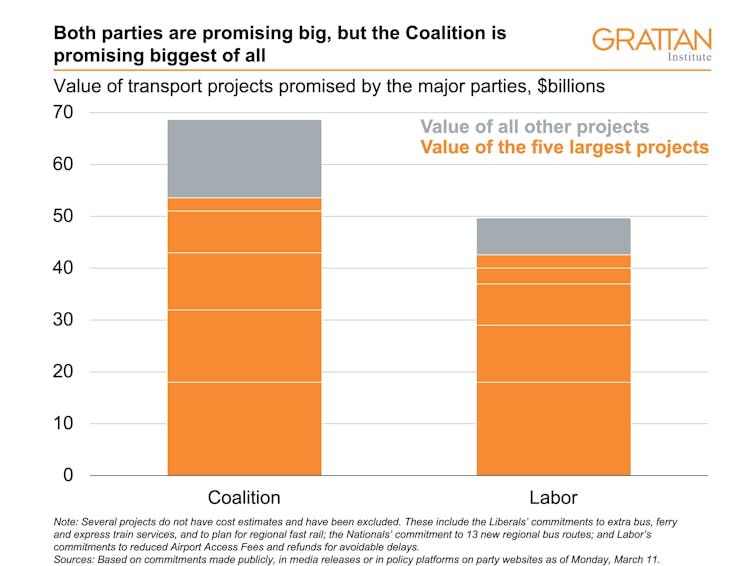 Authors: Marion Terrill, Transport and Cities Program Director, Grattan Institute
Read more http://theconversation.com/how-the-nsw-election-promises-on-transport-add-up-112531