Written by

Hassan Vally, Senior Lecturer in Epidemiology, La Trobe University
For the past three decades or so, the conventional wisdom has been that drinking alcohol at moderate levels is good for us.
The evidence for this has come from many studies that have suggested the death rate for moderate drinkers is lower than that for non-drinkers. In other words, we thought moderate drinkers lived longer than those who didn't drink at all.
This phenomenon has been communicated with great impact by the J-shaped curve that shows death rates fall as you move from non-drinking to moderate drinking, before rising again as drinking levels increase.
Read more: Did you look forward to last night's bottle of wine a bit too much? Ladies, you're not alone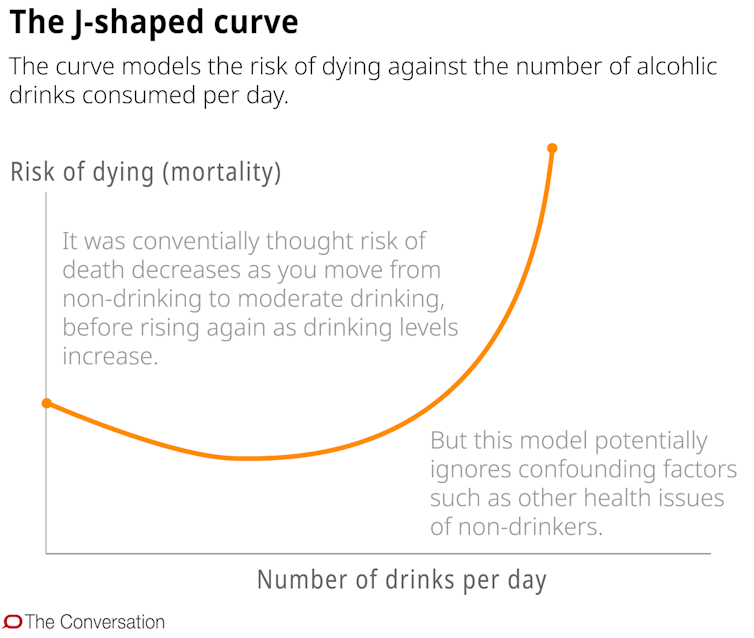 Authors: Hassan Vally, Senior Lecturer in Epidemiology, La Trobe University
Read more http://theconversation.com/health-check-is-moderate-drinking-good-for-me-108921