Written by

Stuart Worboys, Laboratory and Technical Support Officer, Australian Tropical Herbarium, James Cook University
Sometimes, in rainforest research, the only way to go is up. Twenty years ago I chose the rare rainforest tree Idiospermum australiense as a research subject for my Master's degree, and some months into the project I discovered it only produces flowers high in the canopy.
Read more: The mysterious Pilostyles is a plant within a plant
So, after a short course in single-rope technique, I found myself dangling 15 metres up in the rainforest canopy, surrounded by its sweetly fragrant, rose-like flowers. I followed the flowering process over a 24-hour period, taking photographs and catching potential pollinators. The tree is known locally as the "idiot fruit" (a loose translation of its scientific name) and there was I, dangling on a thin rope in its canopy, watching tiny insects. Oh, the irony.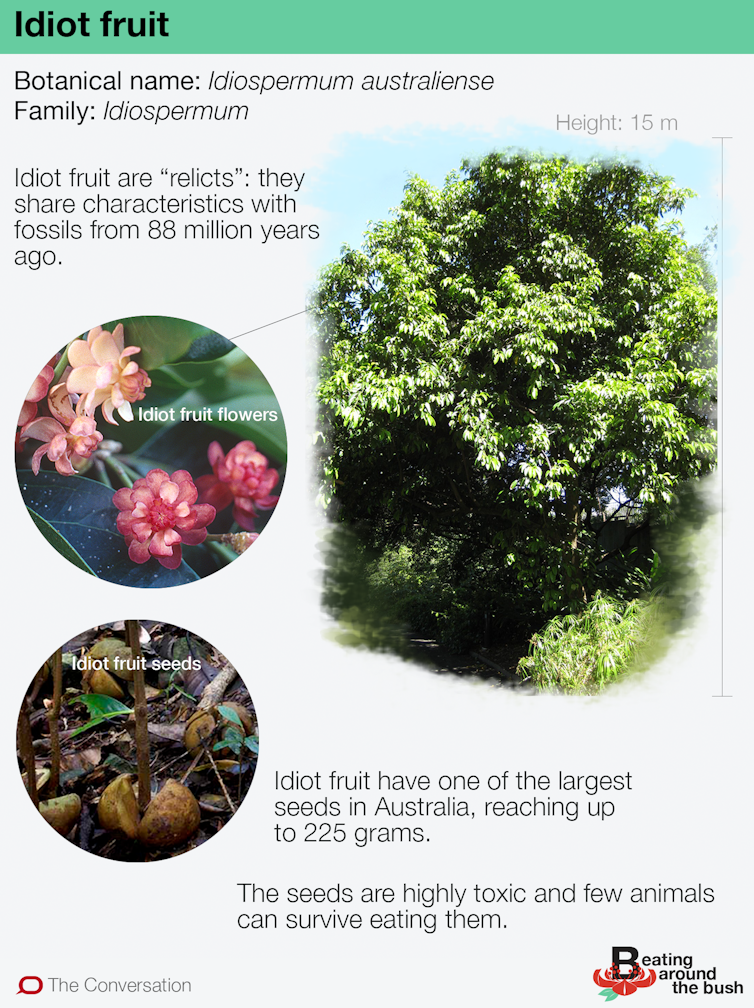 Authors: Stuart Worboys, Laboratory and Technical Support Officer, Australian Tropical Herbarium, James Cook University
Read more http://theconversation.com/its-hard-to-spread-the-idiot-fruit-102638