Written by

Jamal Barnes, Postdoctoral Research Fellow, Centre for Global Issues, Edith Cowan University
Recent reports on Britain's complicity in torture of detainees by the US during the "war on terror" were alarming. Even more alarming is that no questions have been asked about whether Australia should launch an independent inquiry into what our government knew about the torture committed by our main security ally, the US.
The 1984 UN Convention Against Torture and Other Cruel, Inhuman or Degrading Treatment or Punishment is the main convention that prohibits torture under international law. No nation is ever permitted to use torture or support the torture used by others.
Despite this global ban, torture is still used by states around the world to inflict physical or mental pain and suffering on individuals. It is often used to gain information and confessions and to intimidate and punish individuals.
Australia has a legal and moral obligation to prevent torture. Without an independent Iraq torture investigation, however, questions will remain over what Australia knew, and how it responded to the abuse of detainees by the US.
The UK torture report
On June 28, the UK parliament's Intelligence and Security Committee (ISC) handed down two damning reports outlining Britain's complicity in the US' torture of detainees during the "war on terror".
Read more: The stain of Britain's part in torture and rendition will never wash away
The reports found UK intelligence officers knew about the ill-treatment of detainees by foreign agencies. It also found that Britain supported, or failed to prevent, the rendition of detainees to countries known to use torture and said the UK's policies on detainee treatment overseas needed to be reformed so the country does not become complicit in torture again.
These reports received significant media attention in the UK. The reports are currently being examined by Scotland Yard to determine whether a police investigation should be launched, and have led to calls for a further independent inquiry into the UK's complicity in torture.
Crossroads Foundation/Flickr
Australia's knowledge of US torture
Although investigations have been carried out into Australia's knowledge of and role in the US torture program, they have been inadequate and leave many questions unanswered.
In 2004, the Foreign Affairs, Defence and Trade References Committee investigated what the Australian Defence Force and Australian government knew about the mistreatment of prisoners being held by the US in Iraq.
Completed in 2005, the report found no Australians were involved in the abuse or ill-treatment of detainees. However, it said better communication was needed within the Australian Defence Force on Australia's obligations towards Iraqi detainees. It also noted that investigators did not have access to key personnel or information to provide an overall picture of Australia's knowledge of detainee abuse in Iraq.
The shortcomings of this report soon became clear. In 2013, the Public Interest and Advocacy Centre got hold of internal government documents and wrote reports that showed the Australian government knew much more about prisoner torture and mistreatment than it was letting on.
In some cases, Australia failed to abide by the Geneva Conventions and did not raise issues of prisoner treatment with the US. In one case, an Australian military lawyer did not take seriously an International Committee of the Red Cross report that showed evidence of detainee abuse by US personnel in Iraq.
It is not only the Australian Defence Force that has questions to answer, but also Australia's foreign affairs and intelligence agencies.
For example, there is evidence that Australian intelligence agencies knew about the "extraordinary rendition" of Australian citizen Mamdouh Habib by the US.
Habib was detained and questioned in Pakistan by Pakistani and Australian officials in 2001. He was then handed over to the US who sent him to Egypt. There, Habib was allegedly subjected to beatings, electric torture and water torture.
In a Four Corners investigation into Habib's rendition, a former CIA official involved in "extraordinary renditions", Michael Scheuer, said, "It would seem to me very unlikely given the close relationship between us and the Australians that they would not have been informed [about Habib's rendition]".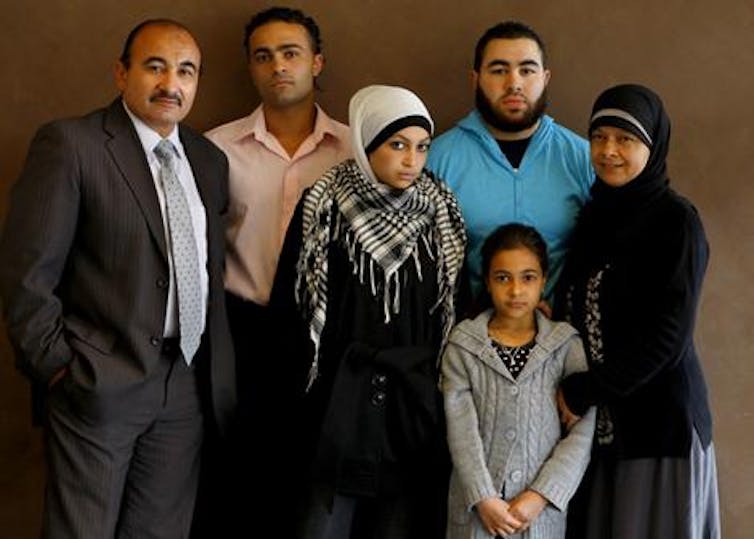 publik16/flickr
A 2011 investigation by the Inspector General of Intelligence and Security found that no Australian official was complicit in Habib's ill-treatment. However, the Inspector General criticised Australian officials for not properly following up on Habib's welfare and for not strongly protesting Habib's transfer to Egypt.
The Inspector General's report also did not explore an aspect of Habib's account, supported by an Egyptian official, that an Australian named "George" was present during Habib's torture in Egypt, leaving unanswered questions about the exact role Australia played in his "extraordinary rendition".
The need for an Australian torture report
Australia's previous investigations failed to get to the bottom of what Australian defence and intelligence agencies knew about US torture.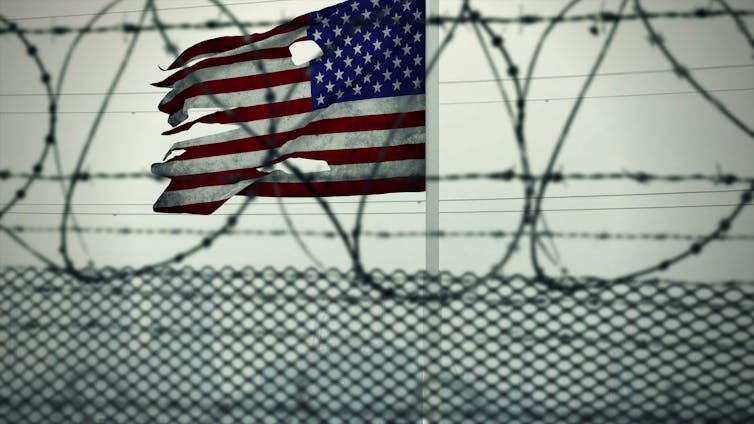 Pixabay
Torture is absolutely prohibited under international law. Australia cannot engage in torture or be complicit in the torture of others. Yet, it remains unclear if Australia's current policies against torture are working or whether Australia has been complicit in torture since the "war on terror" began.
Read more: New data tool scores Australia and other countries on their human rights performance
This is concerning because Australia works with countries known to use torture, including Saudi Arabia, Iran and the Philippines. If poor safeguards against torture are in place, it could expose the risk of Australian officials being complicit in torture. It would also undermine Australia's legal and moral obligations to prevent torture.
As a liberal democracy, Australia must embody the values of accountability and respect for human dignity, and follow the example of its allies, such as Britain and Canada, and produce its own torture report.
Authors: Jamal Barnes, Postdoctoral Research Fellow, Centre for Global Issues, Edith Cowan University
Read more http://theconversation.com/why-australia-needs-its-own-torture-report-99680