Written by

Samantha Franklin, Associate Professor in Veterinary Physiology, University of Adelaide
The use of widespread use of tongue-ties in horse racing in Australia has recently come under fire.
Proponents of the tongue-tie – a strap that immobilises a horse's tongue – argue that it prevents breathing issues during races, increasing performance and improves the rider's control of the horse.
But there are limited data to show that tongue-ties improve racing speeds overall, and there's mounting evidence that they can cause stress and injury. Tongue-ties are banned in most non-racing equestrian sports in Australia, and Germany recently banned them altogether.
Read more: Why horse-racing in Australia needs a social licence to operate
What is a tongue-tie?
A tongue-tie is a strap that immobilises a horse's tongue by attaching it to the lower jaw (and sometimes to the bit in the horse's mouth). The straps may be fashioned from nylon stockings, elastic bands or leather.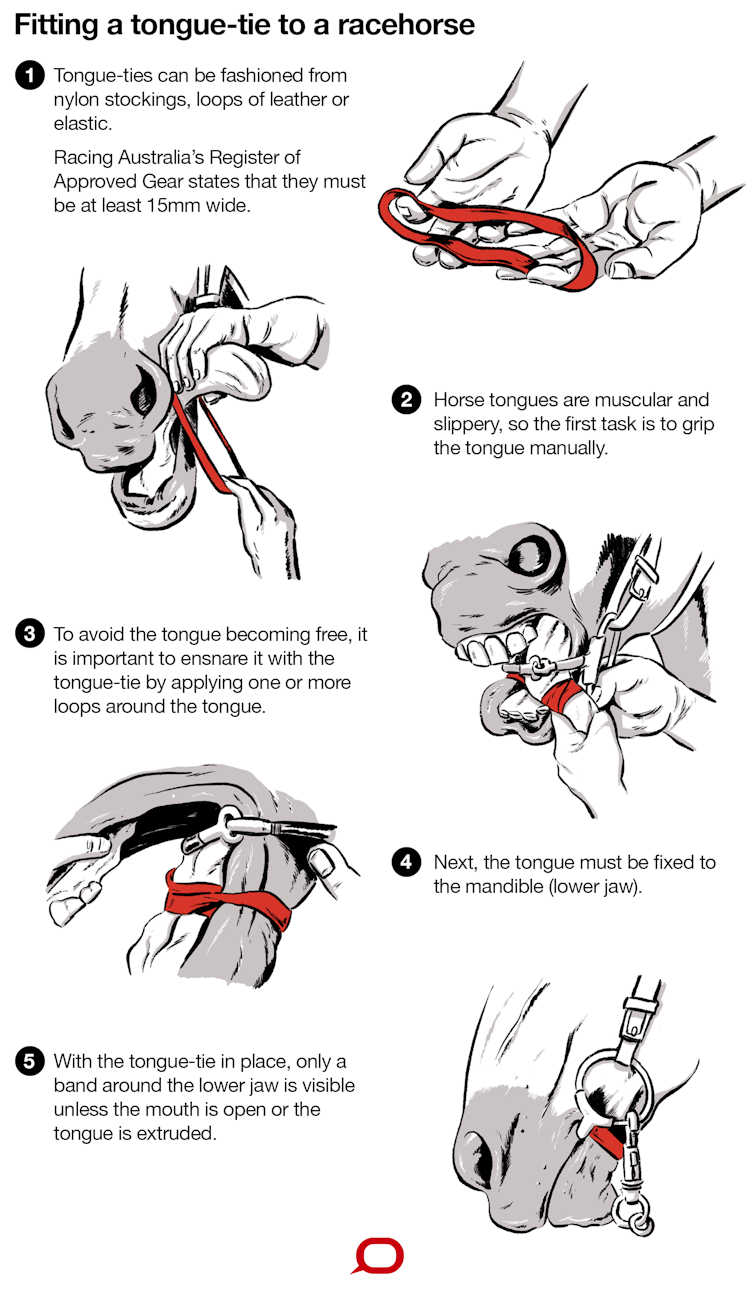 Authors: Samantha Franklin, Associate Professor in Veterinary Physiology, University of Adelaide
Read more http://theconversation.com/over-20-of-australian-horses-race-with-their-tongues-tied-to-their-lower-jaw-99584