Written by

Jonathan Pollock, Climatologist, Australian Bureau of Meteorology
The Australian Bureau of Meteorology's latest climate outlook, issued today, suggests the above-average warmth of April is likely to extend into May, and for parts of the south, potentially into winter.
The outlooks for May temperatures show that both days and nights are likely to be warmer than average for much of Australia. Only northeast Queensland is likely to miss out on warmer temperatures, with no strong push there towards warmer or cooler conditions.
The unseasonable warmth, which has broken records in Adelaide and Sydney, appears to be driven by high ocean temperatures, and weaker westerly winds and much lower than average soil moisture across southern Australia.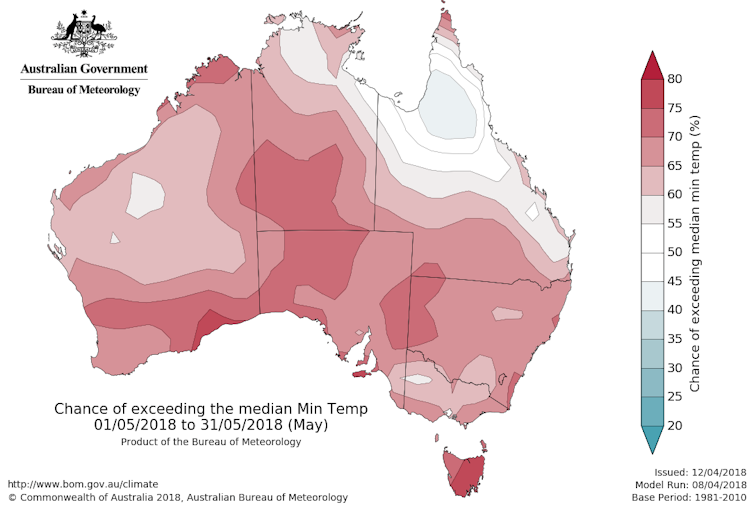 Authors: Jonathan Pollock, Climatologist, Australian Bureau of Meteorology
Read more http://theconversation.com/ocean-heat-waves-and-weaker-winds-will-keep-australia-warm-for-a-while-yet-94897