Written by

Misha Ketchell, Editor, The Conversation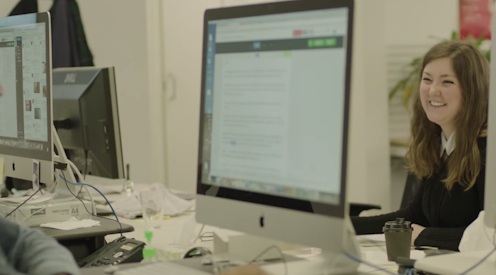 In recent weeks we've been hearing a lot about Cambridge Analytica and fake news so I'm hoping you will indulge me for just a few moments as I try to balance the doom and gloom with a little encouraging news.
A little over seven years ago a group of Australian editors and journalists launched The Conversation. The idea behind it was unapologetically idealistic. We wanted to fight back against disinformation and spin by working with academics to unlock their deep knowledge and share it with the public. Few people thought it would work. Even the most sunny press coverage took on the ominous tone of Sir Humphrey Applebly praising his minister for being "courageous". Well, just over seven years later here we are, proof that a little idealism can take you a very long way.
The Conversation is now a global network of editors and academics, with teams based in Canada, Indonesia, the US, the UK, Africa and France. We are working with academic experts to produce high quality, reliable, analytic journalism.
And we are serving a fast-growing audience. In the middle of last year when we had a smidge over five million unique readers coming to our website each month we launched a campaign to almost double our audience to 10 million. In March we hit that ambitious target with 10.6 million readers on site and 35 million through republication.
What's most encouraging is that we've been able to achieve these sorts of numbers while keeping our idealism intact. We don't sell advertising on our article pages and we are not in the business of infotainment, so we don't publish articles merely because they might go viral. Instead, we work with academics to publish reliable information that we believe is essential for healthy democracy.
There's still a long way to to go. The Conversation is too low-profile given the success we have had, and we'd like to change that. We still need more funding to secure our long-term future, but we are working on it. Most importantly though, we are still here, serving our 10 million onsite readers and 35 million through republishers, and sharing the work of academics who have dedicated their lives to the pursuit of knowledge and service of the public good.
Authors: Misha Ketchell, Editor, The Conversation
Read more http://theconversation.com/forget-doom-gloom-and-alternative-facts-the-conversation-has-goodnews-to-share-94391