Written by

John Daley, Chief Executive Officer, Grattan Institute
Rising housing costs are hurting low-income Australians the most. Those at the bottom end of the income spectrum are much less likely to own their own home than in the past, are often spending more of their income on rent, and are more likely to be living a long way from where most jobs are being created.
Low-income households have always had lower home ownership rates than wealthier households, but the gap has widened in the past decade. The dream of owning a home is fast slipping away for most younger, poorer Australians.
Read more: Three charts on: the great Australian wealth gap
As you can see in the following chart, in 1981 home ownership rates were pretty similar among 25-34 year olds no matter what their income. Since then, home ownership rates for the poorest 20% have fallen from 63% to 23%.
Home ownership rates also declined more for poorer households among older age groups. Home ownership now depends on income much more than in the past.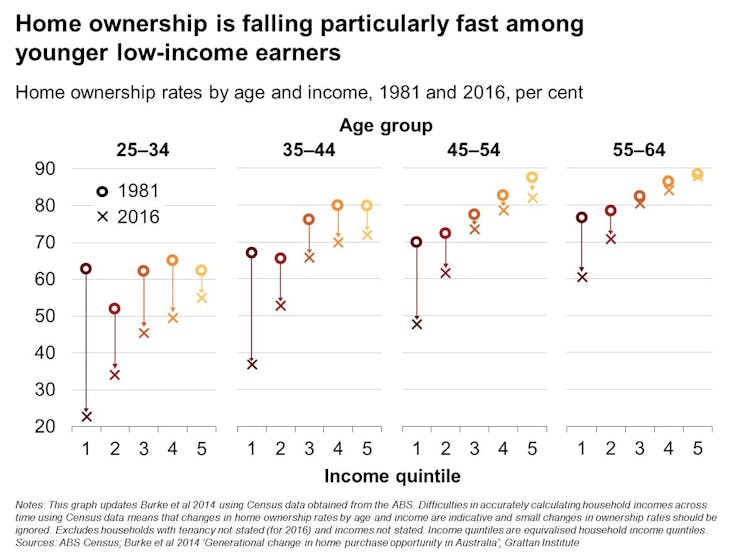 Authors: John Daley, Chief Executive Officer, Grattan Institute
Read more http://theconversation.com/three-charts-on-poorer-australians-bearing-the-brunt-of-rising-housing-costs-87003