Written by

Michelle Grattan, Professorial Fellow, University of Canberra
Australians have paved the way for the country's biggest legislative social change in decades.
But before we congratulate ourselves excessively, let's remember that legalising marriage equality just catches us up with many comparable countries. It is extraordinary that this country has lagged behind New Zealand and Britain, where reform came years ago under conservative governments.
Politically, this is a win for Malcolm Turnbull, giving him some good news in the generally bleak scene that surrounds his government.
But the real victory belongs to the five Liberals (four of them gay) who forced the issue back onto the political agenda – Dean Smith, Trent Zimmerman, Trevor Evans, Warren Entsch, and Tim Wilson.
Without them, working with the marriage equality lobby, it would not have been brought back on the agenda this year. Their boldness was a risky exercise, not least for Turnbull, but it has paid off.
Labor, Greens, and the LGBTI community opposed the popular vote, wanting the issue settled by parliament alone. But the voluntary postal ballot has delivered a decisive result, giving the reform maximum moral legitimacy.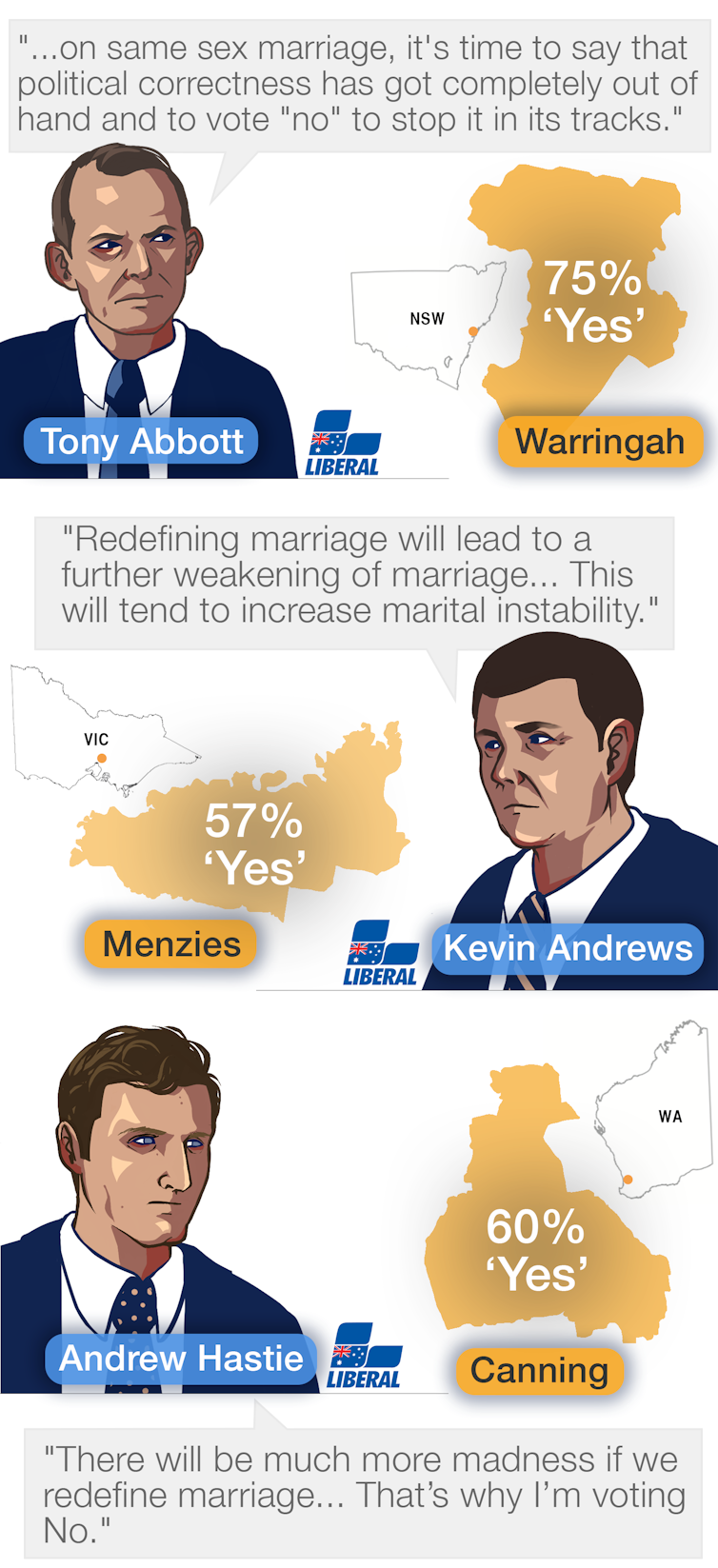 Authors: Michelle Grattan, Professorial Fellow, University of Canberra
Read more http://theconversation.com/same-sex-marriage-result-delivers-much-needed-good-news-for-embattled-turnbull-87510