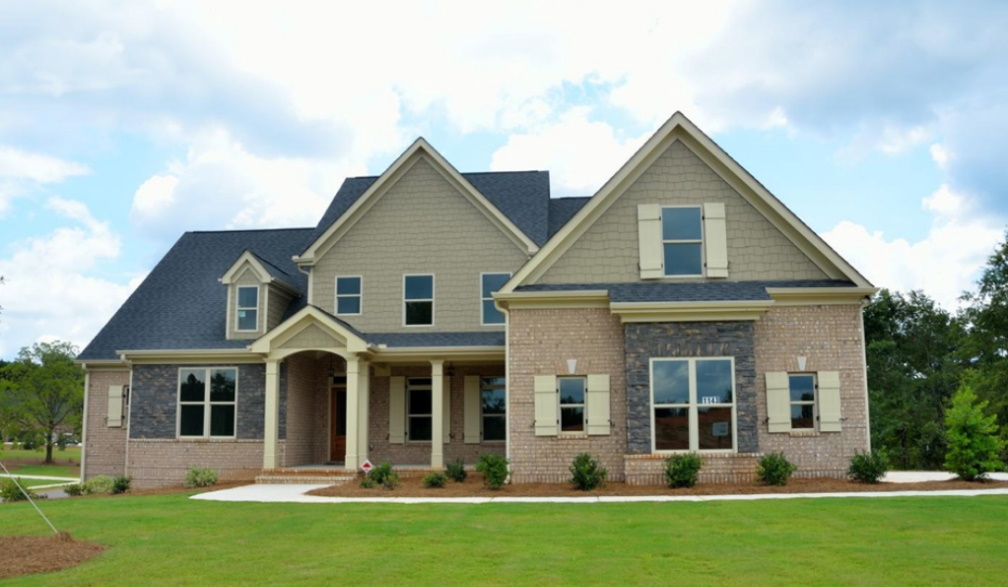 Apparently, meticulously chosen property listings and beautiful images on a good website domain aren't enough to make sales, amongst billions of websites on the net, you need a terrific digital marketing plan to be visible to your designated audience. Geonet—Next Level Marketing is here to fill that gap, our proven property development marketing strategy for client's works not only to make the sales but also to triple or even quadruple the sales year to date!
The Challenge
At the beginning of the pandemic, the Australian government announced an AU$25,000 HomeBuilder Grant, to keep the economy moving. First Home Boost wanted to capitalize on this, offer First Home Buyers up to AU$70,000 in First Home savings. In order to reach as many home buyers as possible in a short amount of time, with only 6 months to sign up before the deadline of 31 December.
The Solutions
Using Paid Social Media Advertising and Retargeting, and then create precisely targeted ads (carousel and animated carousels) and specific audiences, combining Facebook interests and Geo-targeting
First Home Buyers - eligible for up to $70,000

The Ads and ad set created for those who are in Southeast Queensland, Northern Gold Coast, Brisbane, Logan, and Ipswich

Essential Workers - eligible for up to $70,000

Ads and ad sets targeting firemen, policemen, doctors, nurses, and trades workers. Geo-targeted locations over hospitals, police stations, and fire stations

Non-Australian Citizens - eligible for up to $55,000

Ads and ad sets created for Kiwis, Asians, and South Africans living in Australia

Non-First Home Owners - eligible for up to $50,000

Ads and ad sets were created for those who already have owned a home before

Gold Coast 

Ads and ad sets targeted specifically for the high-growth, popular areas on The Gold Coast

Webinar

45-minutes webinar with all the details on the grants and $70,000 in savings, deposits, and lot locations
Neat strategy, and as the cherry on top, one should create a full-time in-house customer service and response team who works around the clock to manage the inquiries on social media, responding to every single comment and private message on First Home Boost social media in one tone of communication.
The Results
Those dedicated efforts starting from June 2020 until December 2020 resulted in a total of 17,297 leads from Paid Ads, which is approximately around 81 leads per day. In total, the social media team responded to 2,053 comments and 963 private messages. The same results can be expected with a tailor-made real estate marketing plan.


Real Estate Marketing Work Best When You Do The Full Service From A to Z
By A to Z is meant every single communication through your brand's online presence, from your website to social media channels, happened in the above case study. Marketing communication works best when it's done in the same tone—and your potential customers notice this. Consistency gains trust, and you want to gain your customer's trust to gain sales.
You have to understand that you might be a veteran in the industry and you do know what you are doing, but you don't have the whole team members to execute your property development marketing plan and deliver the results for you in the digital sphere. Imagine having an extra team in hands that consist of software engineers, digital marketing directors, project managers, content creators, web managers, data analysts, graphic designers, motion graphics, and media buyer analysts & reporters—without you managing them, saving you some unnecessary headaches. This is valid for property development or property management companies as much as for every real estate agent.
The Scope of Service On Property Development Marketing
You've got the gist of it from the case study mentioned above, but let's elaborate further. So what is needed to be done?
Generate website traffic. This means bringing more traffic to your website through targeted ads both on social media and google ads.

Leads & Conversions. Now that your target market is visiting your website, persuade them to make the decision to contact you through impeccable design and enticing copywriting.

Client engagement. When the client contacts you, you need professional help to establish a good relationship through the message exchanges with them, earning their trust. 

Brand Awareness. This means boosting the visibility of your brand through ads on various platforms.

OmniPresence Marketing. In short, being present in every social media platform helps your brand to reach various types of demographics. Google ads, Facebook ads, on Instagram, on LinkedIn, or even on TikTok, wherever your target market glued their eyes on, you must be on there. 

Complete Reporting. What's best about digital marketing is everything about it is traceable and measurable, get a complete monthly report delivered to show the progress.

Competitive advantage. Combining all these six results together, you will get the advantage of surfing the waves with the big guys in the industry.
Now let us open our kitchen to show you where the magic happens and tell you the key ingredients that make your clients want a piece of the cake. 
First page on Google. Formulate website content that makes your website visible on the first page of google search. This is how you generate traffic to your website. According to Moz, quoted by Forbes "The first page of Google captures 71% of search traffic clicks and has been reported to be as high as 92% in recent years. Second-page results are far from a close second coming in at below 6% of all website clicks." And that's a fact.

Irresistible visuals. When they click the link to your website, your audience must be seeing not only beautiful images but also 3D visuals, engaging copy and mesmerising videos. Get them to read what you have to say about your brand.

That link on the advertisement put on leads to your website and could be made as a page to collect data that enables you to contact them after they have visited your website, this ads category called Pay Per Click, this thing works wonders. 

Social media presence. A brand doesn't exist if it's not accessible on social media. You know this, and you've been doing this all along. But, existing is not enough, a brand needs a strong social media presence. That's where you need someone to take care of the nitty-gritty of doing social media marketing for your business, from making authentic content that aligned with your brand personality, engaging copy, and deciding on when to post the content.

Social media ads. You know how important it is to publish social media ads. These ads are inexpensive but effective. Not many people are watching television or reading magazines anymore in 2022, but most people—3,6 billion people are on social media nowadays, that's half of the world's population! Not only does it reach millions of your potential customers, unlike traditional media, it is also measurable and you can make the ads only visible to your target audience.

Geotagging. Now, this is where Next Level Marketing starts. This longitude and latitude marketing delivers incredible results for property development marketing. How does it work? For instance, you want to target all the attendees who come to an auction or real estate events or inspection. What only the best can do is pin dropping on a rooftop so then anyone who walks into that geo-zone (targeted area), will be seeing your logos and offerings and promotions on their device.
At this point, we hope you've learned better about real estate marketing in 2022. Find a marketing agency that is thrilled to learn more about your business and what can be done to help grow your business. Start making changes you've been wanting to make.