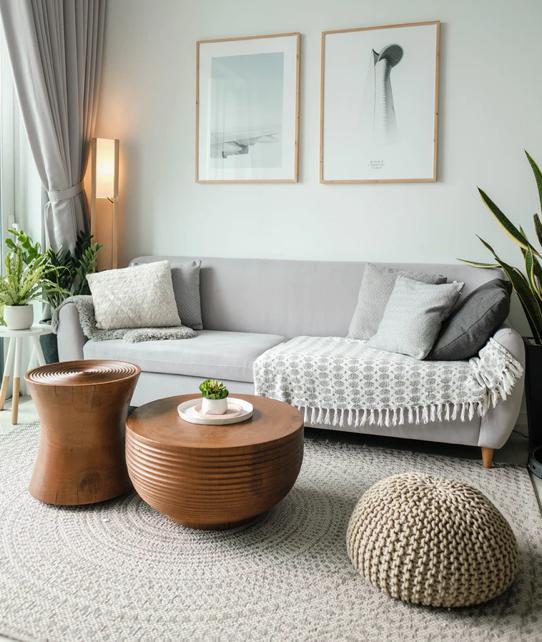 The New Zealand property market is hot right now and there has never been a better time to invest and secure a future for you and your family. If you live in a residential area, or wish to buy in one, you may be looking at buying a townhouse. Not all townhouses are created equal and there are several features that separate the standard townhouse from a premium townhouse!
Investing in a premium townhouse means that you are buying a luxury home that is built to your standards with your heart and home in mind. There are plenty of ample options you can choose from at RealEstate.co.nz but sometime buying direct from independently owned businesses can be a more viable option.

Here are five key features or indicators of a premium townhouse that you should look out for when investing or considering buying a home to ensure that you are getting the best quality home you can.

1) Ready to move in.
Purchasing a 'turn-key' or ready to move in home is a fantastic choice. Many people buy houses only to have to invest a lot of time, effort and money into making it livable. This can add an extraordinary amount of cost to the real price of the home. Buying a home that is ready to move into and has been finished according to your standards and desires ensures that the original price you pay is the only price you pay!

2) Prime real estate.
The location of your new home is key! Premium property should be in a quieter part of the city and in an area where there is a limited amount of traffic and congestion. This will ensure that you have ease of access to your property and that you are not being restricted in your movements due to traffic, roadworks or other external factors. Premium townhouses should also be in areas away from universities, bar districts and large recreational areas such as stadiums. If you are investing in premium townhousing you want to ensure that you are also investing in quality sleep!

3) Great design.
Premium townhouses are architecturally designed homes, made with love and care for your needs. Many properties that are on the market are built off a standard plan and so they lack character and class. If you are investing in a property you want the best deal while also securing a piece of luxury to make those hard days at work pay off when you come home to put your feet up. Your home should feel opulent and inviting to ensure that it is a place you, your family, and any guests you have, feel comfortable in immediately once inside. The new townhomes built by Brooksfield Living provide the best of all worlds, affordable, professional design and exquisite end results, providing Christchurch a unique option to comfortable living.

4) Quality build, excellent fittings.
One major headache when investing in property for yourself or with the goal of renting the property out is a need to renovate or fix underlying issues within the property. When purchasing a turnkey property and a premium townhouse you are ensuring that your property will last for several years if not decades before you have any issues. Premium townhouses have been built with collaboration between architects, licensed building practitioners and engineers to ensure that your property is the best quality and contains practical and rich fittings that are made to last!

5) Affordability
Premium real estate does not always mean a hefty price tag. In the current property market it is quite easy to get a million dollar house for half the price without needing to compromise on your standards. Companies that build premium townhomes will work with you and your budget to give you a fantastic home that you can afford. Whether you are investing or looking for a forever home, premium townhouses are well worth the price tag in the long run as there are less ongoing costs and the great design and stunning features will ensure that you will want to stay in your home for as long as possible, enjoying it well into retirement.