Written by

Hermann Buchberger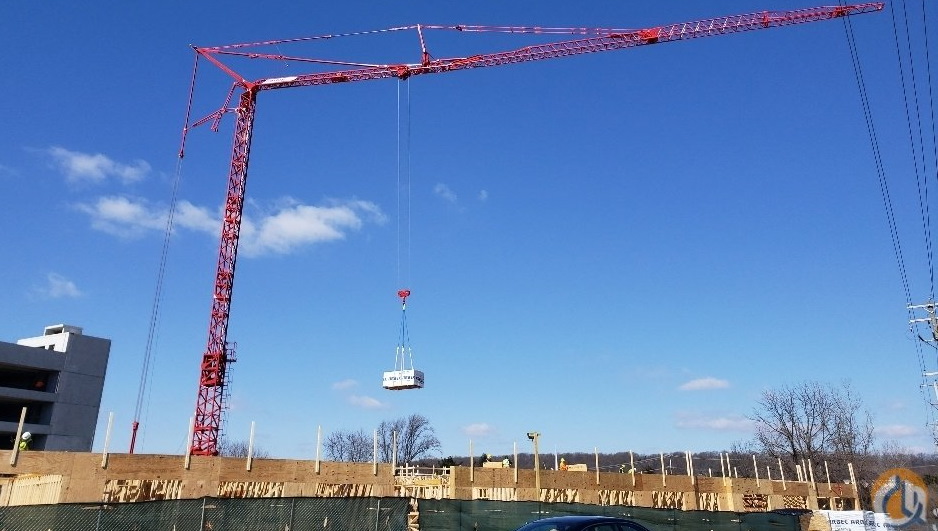 Cranes have made it possible and easy to load, unload, and lift heavy objects, so they are considered essential equipment in nearly all types of construction projects. With this machine, builders can get the work done quickly, safely and efficiently.
An excellent provider of crane hire services will have an extensive fleet of various cranes that builders and contractors can rent no matter what type of construction site they are working on. They will find the ideal crane for all kinds of construction projects such as commercial and residential high-rise buildings.
Site Planning for Tower Crane Operations
For those requiring tower cranes in residential high-rise building construction projects, sufficient planning and preparation are crucial for the optimum use and safety of crane operations.
Planning for tower crane operations should begin as soon as possible. This stage should include everyone involved in the project such as the crane supplier, main contractor, project manager, electrical supplier, and designer.
Proper planning includes hiring the right type of crane and scheduling and coordinating operations. Siting and erecting the equipment are crucial as well.
A tower crane's standing or supporting conditions are critical for the safe, optimum operation of the equipment. Because of this, it is vital to select the best site to erect the crane.
Taking into account the most critical factors that will affect the stability and proper functioning of the erected crane is the key to finding the ideal, safest section of the site.
Below are the five elements you need to consider in planning and choosing the site:
Tower cranes should be erected and used only on even and firm ground to keep the equipment stable and capable of lifting the maximum load safely.
In case the construction site does not have a perfectly level surface, high-strength steel plate, mats, or timber blocking has to be used to support the surface and prevent the possible collapse and toppling over of the crane.
Additionally, it is vital that the ground on which the crane stands has sufficient bearing capacity. It should be enough to support the crane itself and other temporary supporting structures or accessories. This capacity must never be exceeded under any loading condition.
Lastly, it is also crucial that the ground surface is adequately prepared before the crane is set up.
Avoiding or minimizing proximity hazards is critical at any time during crane operation and transportation.
The tower crane should be erected in an area where the risk of injury from a collision with other structures is minimized or avoided. It should be located in a place where it is far from overhead electrical and phone lines, buildings, and even other cranes.
In case the crane shares the same air space with a similar machine from a neighboring worksite, the principal contractor has to coordinate with the other service provider regarding the time or period for using the equipment. With the right schedule, the risk of collision and accidents will be minimized.
Finally, and when possible, the tower crane should be erected and used in a place where lifting loads over public areas such as busy streets or roads, parks, and railways can be avoided.
Tower cranes should not be erected in an area where there is a potential danger to the foundation due to existing underground structures or conditions.
These include:
Backfill

Excavations

Buried pipes and water mains

Temporary shoring
When one or more of these underground hazards are present and setting up the crane in another area is not possible, it is essential to provide an additional special foundation to ensure the safety and stability of the equipment.
Cranes and other types of electrical equipment must never be positioned in places that are frequently subject to tidal or seasonal flooding and high water table problems.
In addition, they should not be placed in areas where there is a possible danger to the foundations due to surface water drainage and an unexpected rise in the water level.
In case these situations are unavoidable, the tower crane will require a deep foundation or special ground consolidation.
Finally, high, strong winds can exert considerable force on tower cranes and affect their stability.
When gauging the wind conditions in your prospective site, consider the following:
Wind speed as measured at the maximum height of the tower

The effects of wind gusts

The maximum wind speed rating of the tower crane to be installed

The types and weights of loads and lifts to be performed

The training and experience of the operator
If the area is known to be windy, allowances should be made for wind pressures of high intensity due to funneling and gust effects. This entails putting additional thought and care into the design, details, and installation of all supporting structures, connections, and anchorages.
Builders and contractors can do away with all the additional work of crane site planning if they choose the right equipment provider. With a reputable supplier, the total cost of crane hire will already include site planning, delivery, establishment, maintenance, removal, and other services that will ensure the safe and optimal use of this indispensable construction machine.
Hermann Buchberger is the Founder and CEO of Active Crane Hire (ACH). He's taken the company from start-up to Industry Leader offering the largest fleet of construction cranes in Australia. ACH launched a new type of crane previously unheard of in the Australian market: electric tower cranes. The company's infrastructure and associated services now comprise a fleet of trucks and trailers, a crane-rigging team, mobile crane technicians, a fleet of service vehicles, and an extensive range of crane spare parts.