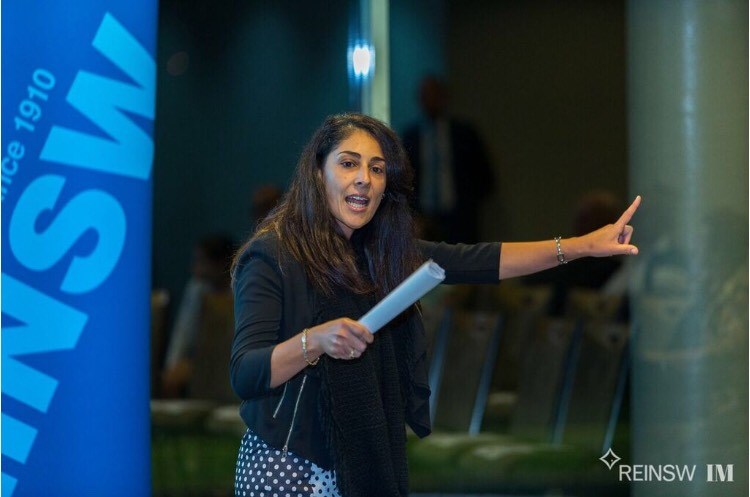 An all women final is looming at the 2018 REINSW Novice Auctioneers Competition for the first-time, according to the Real Estate Institute of New South Wales.
REINSW President Leanne Pilkington said the first three heats have been taken out by women and there is a strong possibility a female competitor could take out the title.  

"At the half way mark of our Novice Auctioneers Competition it is exciting to see such a strong representation from female auctioneers," she said.

"Once a male dominated role in the profession, the dynamic and theatrical nature of auctioneering is seeing the rise of women auctioneers.
"This year's competition sees 31 novice auctioneers currently registered to take part in six heats with 11 female competitors," Ms Pilkington said.

Former investment banker, Joanne Dai won the first heat of the Novice Auctioneers Competition in Sydney. The second heat in East Sydney was won by Karen Harvey, who recently completed a Master's Degree in Business, qualified as a real estate agent and studied the auctioneer licence course at REINSW last year. Real estate trainer Lisa Liberatore won the Castle Hill Novice Auctioneers Competition heat.
At the fourth heat in Wollongong on 9 May there are currently three female competitors, two in Sydney's Inner West on 23 May and one in Newcastle on 31 May, with registrations still open for the three remaining heats.
The Novice Auctioneers Competition is an annual event for REINSW and is open to entrants over 16 who live in NSW who have not completed more than six auctions in the past 12 months or more than eight in their career. They must also have no more than six months experience as a livestock or chattel auctioneer. Proceeds from the heats and final are being donated to suicide prevention awareness charity, R U OK.

The 2018 REINSW Novice Auctioneers Competition final will be held at 6.00pm on 28 June 2018 at the Powerhouse Museum, Sydney. To register to compete or to book at ticket to the final go to the REINSW website.