Written by

Scott Morrison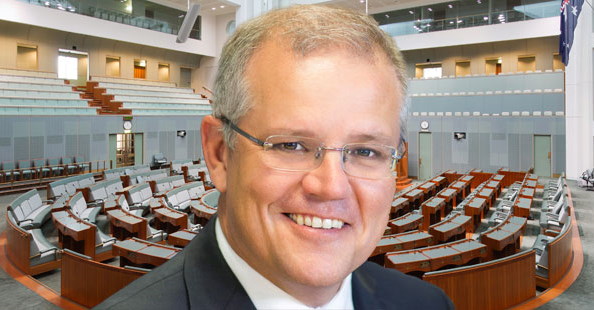 Australians are being encouraged to honour the service and sacrifice of our veterans and serving Defence personnel on ANZAC Day from home this year by watching the nationally broadcast Dawn Service from the Australian War Memorial and participating in the RSL's #lightupthedawn campaign.

Prime Minister Scott Morrison said while ANZAC Day will be different this year, with no community commemorative services or marches, we will be doing all we can to honour and commemorate the sacrifice of our Anzacs and thank all those who have served and continue to serve Australia in our defence forces.
"ANZAC day is a sacred day for all Australians. It is an important time to remember the sacrifices of those who have gone before us, those who have laid down their lives or suffered great hardship to protect Australians' way of life," the Prime Minister said.
"This year, we will not be gathering at the local cenotaph, or attending gunfire breakfasts at the local RSL, or gathering together to bow our heads in silence and listen to the bugles at dawn.
"But we will still remember the sacrifice of those who gave so much for us at Gallipoli and on many fronts, as we ourselves give what we can to protect Australian lives while we face this terrible virus."
This year, a Dawn Service will be broadcast across Australia from the Australian War Memorial.
The Australian Wall Memorial is the home of the Tomb of the Unknown Soldier as well as the Roll of Honour which contains the names of the 102,000 servicemen and women who have given their lives for Australia. 
In keeping with the national commitment to social distancing, this will be a service without crowds. 
The Prime Minister will deliver the commemorative address at the Australian War Memorial's Dawn Service alongside dignitaries representing Australia, New Zealand, the Returned and Services League, and veterans.
There will be a ceremonial piper, didgeridoo player and bugler among other traditional elements, supplied by the Australian Defence Force.
RSL State and Territory branches are also urging Australians to show their Anzac spirit at home by safely participating in a private dawn service at their own home.
The RSL's #lightupthedawn campaign year asks Australians to stand in their driveway, balcony or living room, with a torch or candle, immediately following in the televised dawn service, to remember all those who have served and sacrificed.
Minister for Veterans' Affairs and Defence Personnel Darren Chester said Australians are at their best when they come together to support one another and while we cannot physically gather to commemorate the service and sacrifice of our Defence personnel, we can show them our respect.
"Whether it's a solitary driveway tribute, baking Anzac biscuits, a small ceremony with your household, sharing a message for our service personnel, or watching the televised service from the Australian War Memorial on the morning of 25 April, I encourage everyone to pause, reflect and say a simple 'thank you for your service'," Mr Chester said.
"We should think about all those who have served and died during their service in the Australian Defence Force, we should think about those who continue to serve in uniform today and we should think about those who love and support them in their service."
The coverage of the commemorative service will take place at the Australian War Memorial on Anzac Day, 25 April 2020, with the ABC starting pre-service coverage from 5am AEST, with the service broadcast live from the Commemorative Area and Hall of Memory from 5.30am AEST.
The event will not be open to the public but will be broadcast live across Australia and streamed online. The ABC will make the broadcast available to other networks under a host broadcaster arrangement to enable people to mark Anzac Day safely and respectfully from home.